Comic Con Wristbands Return: Everything You Need To Know About Lining Up For Hall H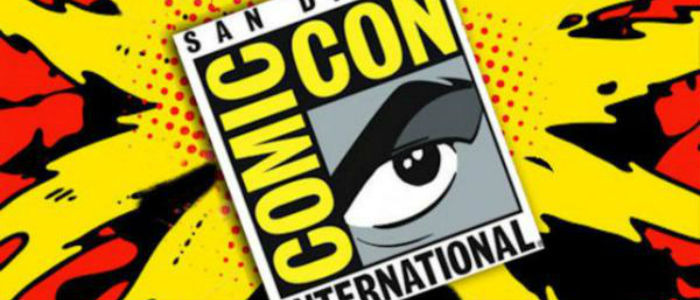 If you're going to San Diego Comic Con International 2015 and planning to attend a presentation in the infamous Hall H, here is some information you should know: Comic Con will be bringing back their Toucan Tracker wristbands which were introduced last year. The wristbands intend to discourage line cutting. Here is what Comic Con says of the process:
Toucan Tracker wristbands give attendees flexibility based upon their priorities at Comic-Con. If you wish to get a front section seat in Hall H, you are welcome to wait in line overnight once you receive your wristband. If seat placement is not a priority to you, wristbands allow you to reserve general seating in Hall H and come back in the morning. Toucan Trackers are essentially a way for you to know that you have a seat in Hall H, whether you are physically in line or not!
So what do you need to know? Find out after the jump.
The Toucan Tracker wristbands will be given out the night before each Hall H panel. For example, Saturday wristbands will be given out on Friday night. Here are the times you need to know:
Comic Con Wristbands Distribution Dates/Times
Wednesday, July 8: Begins at 10:00 PM in the general Hall H line in Plaza Park.
Thursday, July 9: Begins at 8:30 PM at the front of the line.
Friday, July 10: Begins at 9:45 PM at the front of the line.
Saturday, July 11: Begins at 11:00 PM at the front of the line.
Note that wristband distribution is for panels in Hall H for the following day (so Thursday you are waiting for Friday presentations). Wristband distribution will continue throughout the night until all wristbands are distributed, or until 7:30 AM the following day. Remember however, people will probably start lining yup well before the distribution times. Don't expect to show up at that time and be the first in line.
Having a wristband gives you three options:
You may immediately line up for the following day's first panel in Hall H. This way you will get the best possible seat.
You may leave someone to hold your place in line, and return before 7:30 AM to meet them. If you have a wristband you will be allowed to rejoin your group in line. Please note that all members of your group will need to get your wristbands at the same time for this to work. You need to return before 7:30am to regain admission into the line.
You can leave and get a good night's rest (on a bed, and not the grass or concrete like previous years waiting out for Hall H). You will need to return to the end of the wristband line before 7:30 AM to get back into line, but your place in line and seating in the hall will likely be worse the later you show up. But the good news is if you have a wristband you're pretty much guaranteed* admission to the hall.
Here are some of the things you need to know from the fine print:
You will need your Comic-Con 2015 badge or your barcode confirmation to receive a wristband. Your badge needs to match the name on your photo ID.
Wristbands will only be used for the first panel of Hall H. Once the wristband line has been let into the hall, attendees in line without wristbands will be let in as long as seats are available.
Comic-Con reserves the right to refuse entry to any person for any reason.
Wristbands cannot be traded or sold.
You can read more about the Toucan Tracker wristband process on the Comic Con website.