'Maze Runner: The Scorch Trials' Trailer Gets A Minecraft Makeover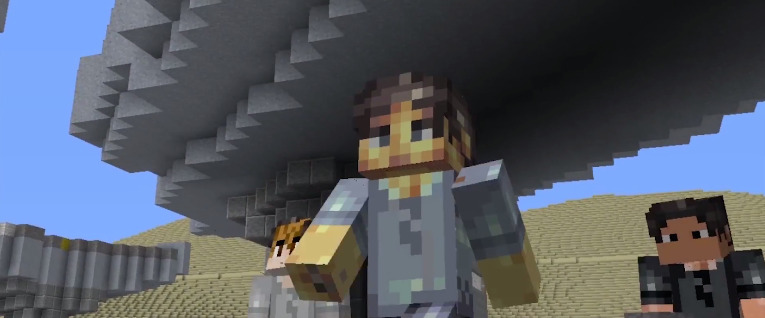 The latest Maze Runner: The Scorch Trials trailer doesn't have any new footage. In fact, it doesn't really have any footage at all. Or at least not from the film.
20th Century Fox has released a Minecraft-ized version of the Maze Runner: The Scorch Trials trailer, showing us what Thomas, WCKD, and the Scorch would look like as colorful, pixelated blocks. Watch it after the jump. 
Fox unveiled the Maze Runner The Scorch Trials Minecraft trailer on YouTube. It is a beat-for-beat remake of the real trailer, only, y'know, in Minecraft form.
The Minecraft makeover isn't completely random. It's a promotion for the official Maze Runner: The Scorch Trials mod coming to the game in the near future. Someone was bound to attempt this in the mod anyway, so I guess Fox figured they might as well get to it first.
Beyond that, this is also a genius way to squeeze more juice out of an existing trailer. Fox gets another round of attention for Maze Runner: The Scorch Trials without having to cut a new spot or reveal any more footage. Hey, we're playing right into their hands.
(Meanwhile, there is an actual Minecraft movie in development, but it's not coming from Fox — it's set up at Warner Bros., who found great success with the similarly block-themed Lego Movie.)
Wes Ball returns to direct Maze Runner: The Scorch Trials, based on the dystopian YA series by James Dashner. Dylan O'Brien, Kaya Scodelario, Thomas Brodie-Sangster, Giancarlo Esposito, Aidan Gillen, Barry Pepper, Lili Taylor, and Patricia Clarkson star.
In this next chapter of the epic "Maze Runner" saga, Thomas (Dylan O'Brien) and his fellow Gladers face their greatest challenge yet: searching for clues about the mysterious and powerful organization known as WCKD. Their journey takes them to the Scorch, a desolate landscape filled with unimaginable obstacles. Teaming up with resistance fighters, the Gladers take on WCKD's vastly superior forces and uncover its shocking plans for them all.