Daniel Radcliffe, Paul Dano, And Mary Elizabeth Winstead Join 'Swiss Army Man'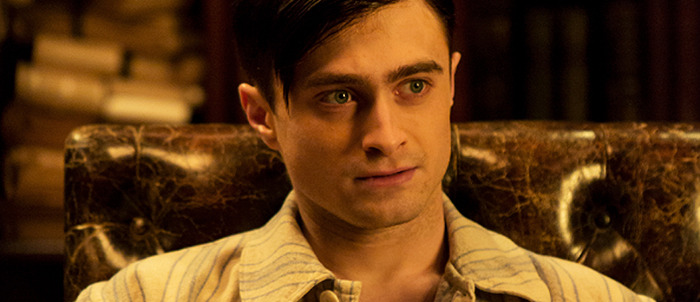 The headlining trio of Paul Dano, Daniel Radcliffe and Mary Elizabeth Winstead is all the sales pitch I really need to be interested in a new film, but the plot of their new project Swiss Army Man sounds particularly odd.
The three actors have all signed on for the film which will be directed by the team of Daniel Kwan & Daniel Scheinert — if you don't know those two names, you may know the name Daniels, under which they've directed many music videos and short films. If you don't know the name Daniels, you probably know at least one example of their work, since they did the video for 'Turn Down for What.'
And this film, which will be their first feature, is about a guy who befriends a dead body. I guarantee you want to know more about this one, because it sounds nuts.
Deadline reports the plot of the film: "a hopeless man stranded in the wilderness befriends a dead body and together they go on a surreal journey to get home." I'm not making any guesses about how this will actually play out, much less who will play the dead body.
The film came out of the Sundance Lab, so there's a pedigree to the story development. Deadline doesn't note the screenwriter, nor does any other trade report, but in fact Daniels also scripted the film. It's their first feature, and in fact that Sundance Lab report gives a lot more info on the idea... making it sound even more crazy than I would have first guessed.
Swiss Army Man started out as a silly short film idea years ago involving a stranded guy riding a dead body's farts off of an island like a jet ski. That was it. Then we started trying to come up with some sort of story that would give us an excuse to do that in a movie and we accidentally wrote a really deeply personal story. Now it's become this puzzle of a story that still fascinates us. And it's sort of the ultimate feature-sized example of the narrative and visual roller coaster movies we've been working on the past few years together. It's gonna' be our Apocalypse Now, where we disappear into the forest for weeks and lose our minds and discover who we are as men.
If that's not enough, check out this quote:
We're making a movie where one guy is dead but has a disembodied voice and the other guy is in drag half the movie and then we're trying to mix drama, crass comedy, sincere nostalgia, and survival thriller moments all into the same scenes.
Swiss Army Man should begin shooting in July, and there's a good chance we'll see it at Sundance next year.
It's almost inconceivable that you haven't seen at least part of Daniels' video for 'Turn Down for What,' since the thing has a staggering 253 million views on YouTube alone. Just in case, here it is again.
And here's Daniels' video for 'My Machines,' by Battles, because there's never a bad time to watch John Stanier play drums on an escalator.