See A Scene From The 'X-Men: Days Of Future Past' Rogue Cut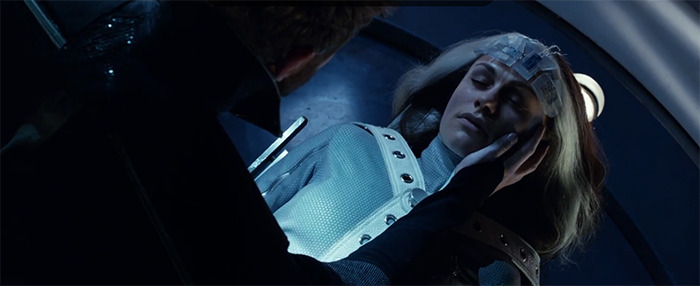 Fans who really wanted to see more of Anna Paquin's Rogue in X-Men: Days of Future Past, and Fox bean-counters who are always happy to see a film earn extra revenue will all be happy in a couple weeks when the Rogue Hit hits blu-ray. This new cut of the film will feature a whole Rogue subplot that was trimmed from the final release, in addition to a few other new bits.
You can see a new Days of Future Past Rogue scene right now, however, via a clip from the Rogue Cut. Check it out below.
This scene, via EW, features Rogue, Iceman (Shawn Ashmore), and both Magneto actors, Michael Fassbender and Ian McKellen.
That footage of Michael Fassbender helps place this scene in the context of the overall film. In the original cut, Magneto goes to retrieve his helmet at about 90 minutes in — just before the film's final act kicks into gear. The big thrust of the new Rogue Cut is the restoration of a minor "quest" subplot that had the aged Xavier and Magneto rescuing Rogue so that she could help out in the temple. So this clip shows that their quest is successful right at that act break.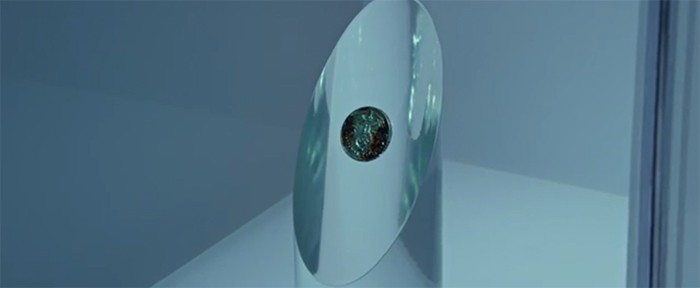 The bit with young Magneto looking at the Nazi coin is also a thing not seen in the theatrical cut. If you check out the original theatrical release, you'll see the coin, but only vaguely. Here, it's the first thing that really gets his attention. It is, of course, the coin that was so important to him in First Class.
This cut features 17 additional minutes of previously-trimmed footage. In addition to the subplot featuring Rogue, the new release of the film will also contain brand-new special features. The Rogue Cut debuts on Blu-ray, DVD, and Digital HD on July 14. (It will also be screened for a group of fans at Comic Con on July 11.)
X-Men: Days of Future Past stars Patrick Stewart, Ian McKellen, Hugh Jackman, Michael Fassbender, James McAvoy, Jennifer Lawrence, Halle Berry, Nicholas Hoult, Ellen Page, Shawn Ashmore, Peter Dinklage, Omar Sy, Daniel Cudmore, Fan Bingbing, Boo Boo Stewart, Adan Canto, Evan Peters, Josh Helman, Lucas Till and Evan Jonigkeit. The ultimate X-Men ensemble fights a war for the survival of the species across two time periods in X-Men: Days of Future Past. The beloved characters from the original "X-Men" film trilogy join forces with their younger selves from X-Men: First Class, in an epic battle that must change the past – to save our future.