First Look: Paul Feig's 'Ghostbusters' Uniforms
Paul Feig took to Twitter today to release the first look at the costumes from his upcoming reboot of Ghostbusters. Feig has been shooting in Boston for a couple weeks now and a few set photos have leaked of costumes for cast members such as Kristen Wiig and Melissa McCarthy, but no photos have revealed the new Ghostbuster outfits. Hit the jump to get your first look at the new Ghostbusters uniforms.
Here is the Ghostbusters Uniform photo that director Paul Feig shared. In the tweet he included the hashtag #whatyougonnawear: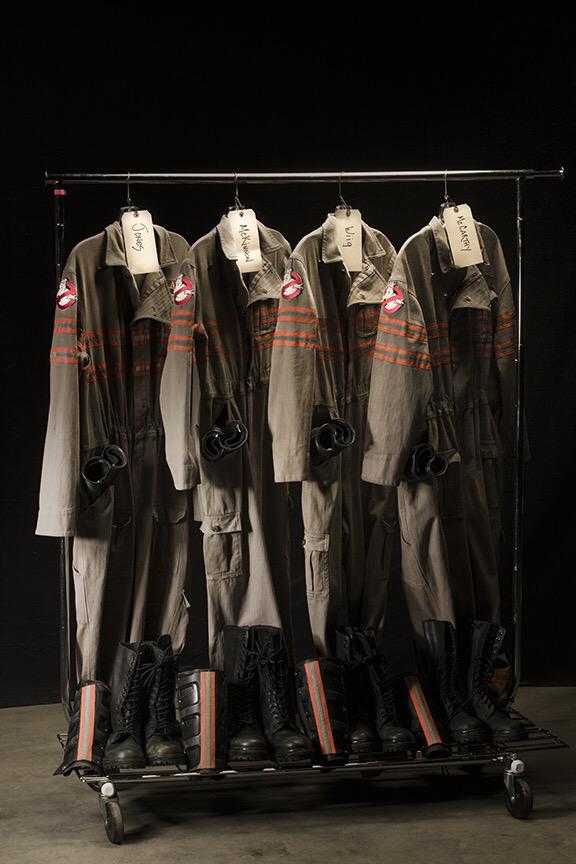 And here is a comparison image showing what the Ghostbusters costumes looked like in the original Ivan Reitman-directed 1984 film: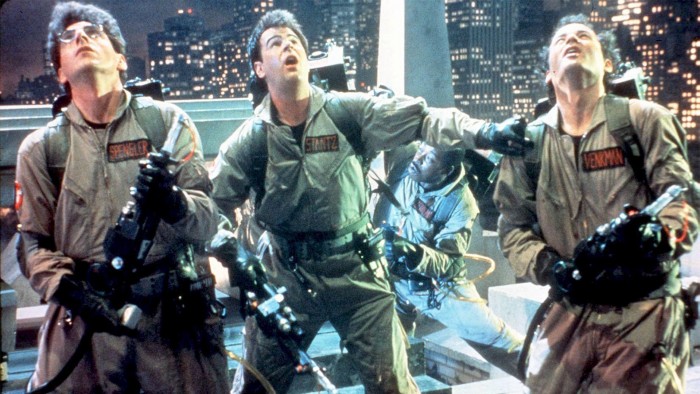 As you can see, the Ghostbusters uniforms aren't much different than the classic versions we've seen before. It looks like some orange stripes have been added to the chest area and can also be seen on the shin guards. It doesn't appear like the character's last names are stitched into the left hand pocket the way they were in the original (although the wardrobe is instead labeled with the last names of the actresses using wardrobe tags that won't appear on screen). And of course, the signature Ghostbusters logo remains on the right arm of the new suits.
What do you think of the new Ghostbusters jump suits?
In the new Ghostbusters reboot, Kristen Wiig and Melissa McCarthy are rumored to play Erin Gilbert and Abby Bergman, "a pair of unheralded authors who write a book positing that ghosts are real."
"Flash forward a few years and Wiig lands a prestigious teaching position at Columbia U. (Like the original, the story takes place in New York City, even though it's being shot in Boston.) Which is pretty sweet, until her book resurfaces and she is laughed out of academia. Wiig reunites with McCarthy and the other two proton pack-packing phantom wranglers, and she gets some sweet revenge when ghosts invade Manhattan and she and her team have to save the world."
Kate McKinnon will be playing Jillian Holtzmann, Bergman's new partner. Leslie Jones will play Patty Tolan, an New York City subway worker who stumbles across the main supernatural threat in the film, and Chris Hemsworth is Kevin, the Ghostbusters' receptionist.Ghostbusters, starring Melissa McCarthy, Kristen Wiig, Kate McKinnon, Leslie Jones and Chris Hemsworth opens July 22, 2016.