'Sandman' And Other Vertigo Projects Move From Warner Bros. To New Line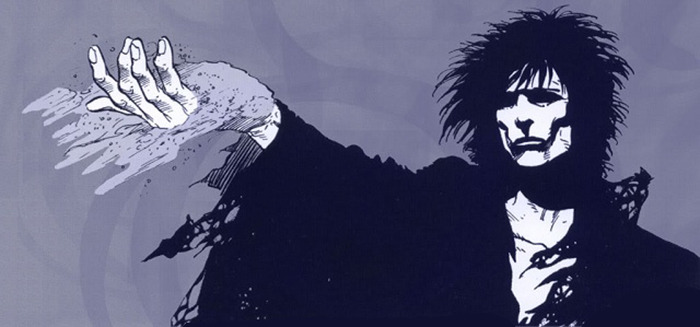 Sandman is moving away from Warner Bros. to the studio's smaller, genre-oriented label New Line.
From a consumer perspective, there might not seem to be much difference between Warner Bros. and its subsidiary New Line. Films from New Line carry the WB shield and are handled by the same publicity machine, after all. But there's a difference in exec structure and budgeting, and in the nature of the movies themselves.
Now films adapted from the Vertigo Comics imprint, itself a subsidiary of DC Comics, will be made at New Line rather than Warner Bros. The first title to be affected, and the only one in active development at this time, is Sandman.
Outlets such as Deadline and The Wrap reported on the movie. Joseph Gordon-Levitt is producing and directing the Sandman film, and is expected to star in it as well. (That latter point has not yet been confirmed.)
Sandman focuses on the seven Endless, each of which is an ages-old personification of some aspect of human experience, and their interactions with humans across centuries of human history. The Endless, whose names all begin with "d," include characters such as Dream, Desire, and Death.
When Warner Bros. announced its giant DC Comics movie slate last year Sandman was missing from the roster. Sandman writer Neil Gaiman said on Tumblr,
It's not a DC Comics film. It's a Vertigo film. That's a different slate of films, and a different announcement.
That immediately positioned Sandman as a thing disconnected from the growing DC Movie Universe.
So what does this mean for Sandman? For one, this positions the film as more of a genre project than a big-budget superhero film. That's probably a good thing for the adaptation. Fans have long feared a situation where the comic series' quirks would be forced into a tentpole mold.
It also means the film could be budgeted at a lower level than some of the other DC Comics adaptations. The effect that has on the film remains to be seen. But Sandman, despite having a robust and at times rabid fan following, is definitely more of a niche property than something like Batman or the Justice League.
(In similar news, the Stephen King adaptation It recently moved from Warner Bros. to New Line, and will reportedly be budgeted lower than what it would have been at Warner Bros.)
Vertigo is also the home to many other comics titles, some of which are expected to become films.
Y the Last Man was previously in development at New Line, but has been dead for a while. Vertigo titles Preacher and Lucifer (the latter being a spin-off from Sandman) are set up as television series. Constantine was a TV series, but it lasted only one season.
Making things more confusing, Justice League Dark, which would combine "darker" DC characters and some Vertigo characters, including John Constantine, Swamp Thing and Deadman, into one team, has been mentioned as a possible film. But that development, spearheaded by Guillermo del Toro, has seemed to cool off, and in fact the director is no longer on board. That will stay at Warner Bros. rather than going to New Line.