'I Am Chris Farley' Trailer: A Funny And Tearful Look Back At The Comedian's Life And Legacy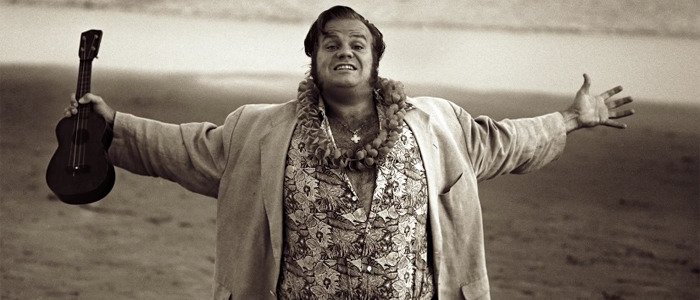 There are far too many great talents who have left us all too soon. Fame can be hard to tame, and its satisfaction can sometimes only last so long until you're looking for other outlets, like drugs or alcohol, to keep that emotional and mental high going. Such was the success and ultimate tragedy of Saturday Night Live cast member Chris Farley.
Now the life and legacy of the late comedy star is examined in a new documentary called I Am Chris Farley, featuring interviews with those who knew him best. Fellow SNL stars like Mike Myers and Adam Sandler chime in, comedians like Bob Odenkirk and Bob Saget reminisce, and his best friend and frequent co-star David Spade has plenty to say too. If you're a fan of Farley, this one is going to be tough to watch without shedding a tear or two.
Watch the Chris Farley documentary trailer after the jump!
Here's the trailer for I Am Chris Farley, originally from BuzzFeed:
The trailer starts light, recalling all the hilarity that Farley brought to Saturday Night Live with characters like Matt Foley, motivation speaker and his heart attack-having Superfan. Jay Mohr, Christina Applegate and Tom Arnold provide insight into his greatness and the energy you felt whenever he was around.
But then we get into the serious stuff. Other SNL alums like Dan Aykroyd talk about the difficult of dealing with the level of fame that Farley attended in such a short period of time. Bob Odenkirk talks about the pressure that Farley felt to be the life of the party and be funny all the time. Things get really personal with insight from his brother Kevin Farley too, and even Lorne Michaels makes an appearance to talk about the comic he discovered from Wisconsin.
Eerily like John Belushi before him, Farley fell victim to the spotlight, and we lost a great comedic talent who could have continued to do great things. I Am Chris Farley looks like it will be a touching, bittersweet reflection on the hurricane of hilarity that was Chris Farley, complete with never before seen footage from Second City and other performances, featuring the actor doing what he does best.
I Am Chris Farley hits limited theaters on July 31st and VOD and DVD on August 11th.
From the directors of A Brony Tale, I Am Evel Knievel, and the upcoming Johnny Cash – American Rebel, I Am Chris Farley tells Chris Farley's story, from his early days in Madison, Wisconsin and at Marquette University, through his work at the legendary club Second City to his rapid rise to the top of the comedy world on "
Saturday
Night Live" and in hit films like Tommy Boy and Black Sheep.
Sharing insights into the beloved funnyman are such co-stars and colleagues as Christina Applegate, Tom Arnold, Dan Aykroyd, Bo Derek, Pat Finn, Jon Lovitz, Lorne Michaels, Jay Mohr, Mike Myers, Bob Odenkirk, Bob Saget, Adam Sandler, Will Sasso, Molly Shannon, David Spade, Brian Stack, and Fred Wolf. The filmmakers also speak to Farley's four siblings, including his brother Kevin, a comedian and actor, and his brother Tom Jr., who wrote the biography "The Chris Farley Show: A Biography in Three Acts."
With the full cooperation and participation of the Farley family, I AM CHRIS FARLEY showcases the performer's most memorable characters and skits from television and film, paired with iconic photographs, home movies, family snapshots and personal artifacts, to fully round out the story of this comedy legend – a bear of a man who nevertheless had remarkable grace and physicality. Clips from Farley's most memorable performances fill the documentary, from his breathtaking Chippendales audition alongside Patrick Swayze, to his comically ill-fated salesman in Tommy Boy, to his diatribes as Matt Foley, the motivational speaker who "lives in a van down by the river!"
Farley lived his life full speed and committed to make everyone around him laugh out loud, and I Am Chris Farley will tell his hilarious, touching and wildly entertaining story for the first time ever.