'Guardians Of The Galaxy 2' Title Confirmed [Updated]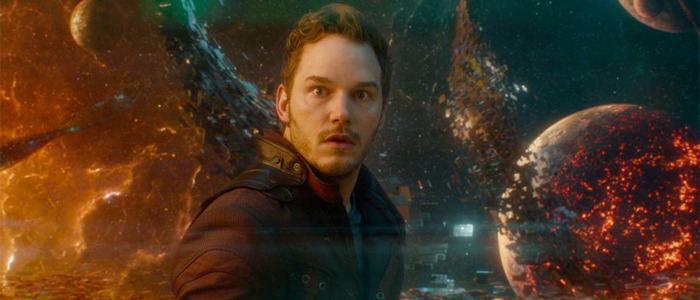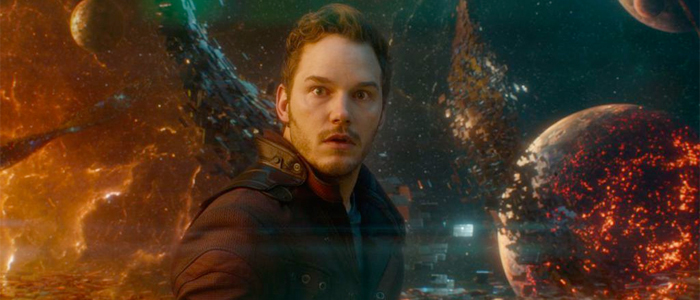 Guardians of the Galaxy 2 is gearing up to begin filming early next year in London, but does the film already have a new title?  During the Ant-Man junket, Marvel Studios head Kevin Feige was asked when the film would begin shooting, and his answer may have revealed a new title for the Guardians sequel.
Here is what Feige said to my buddy Steve from Collider:
"We start shooting Guardians of the Galaxy Volume 2 in February-March 2016."
At the end of the interview, Feige was asked if he had just revealed the film's title, but he wouldn't confirm anything. Comic books often release trade paperback collections in Volumes, although the wording is almost never seen in movies, which makes me believe it was a slip up and this is the title to the second film.
Update: Since this story was first published at 10am psd, Guardians director James Gunn confirmed on Twitter that the title of the movie will in fact be Guardians of the Galaxy Vol. 2.
Here's Gunn's Facebook post, with more info: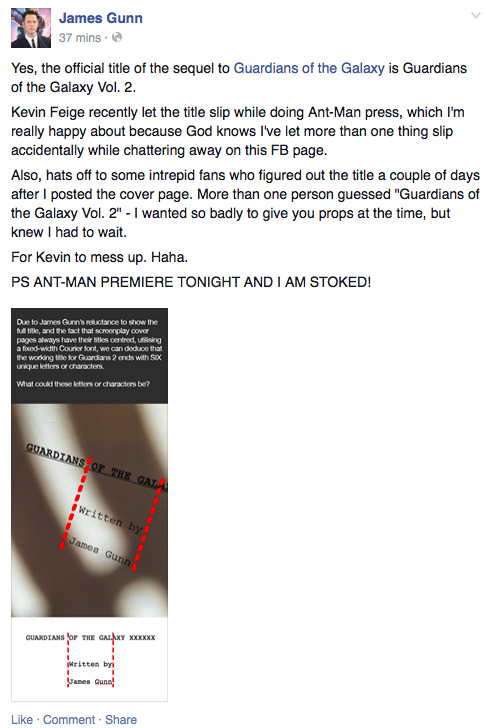 Original post follows.
Will Guardians 2 Be Titled Guardians of the Galaxy Vol 2?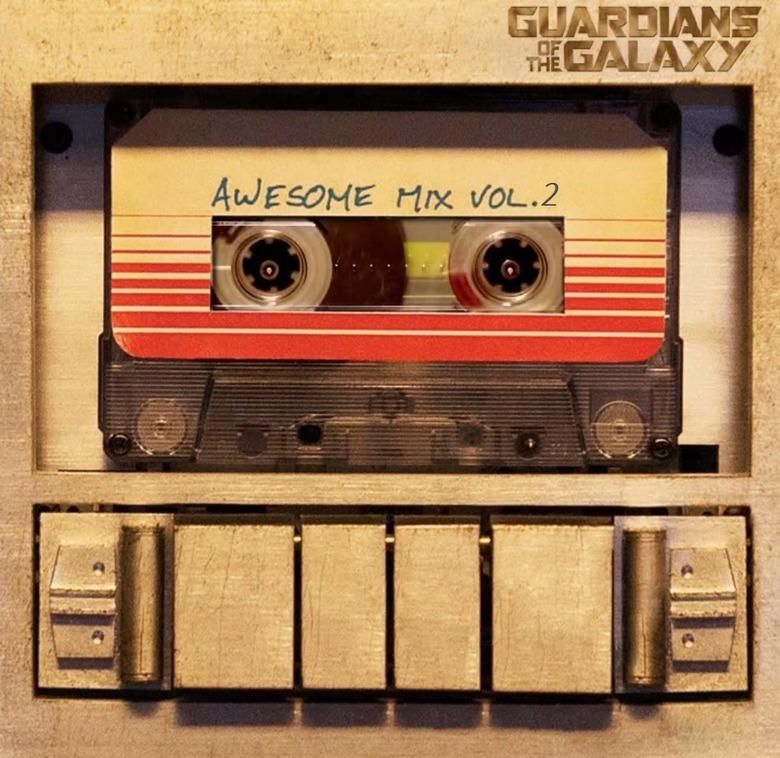 Now remember that one of the key props in Guardians of the Galaxy was Peter Quill's cassette tape which was labeled "Awesome Mix Vol. 1." So if the Guardians sequel is titled Guardians of the Galaxy Vol. 2 its a fun play on that. You might also remember that Guardians ended with Peter Quill finally opening a present that his mother Meredith gave him before her death, and that was revealed to be Awesome Mix Vol. 2, which will likely provide the awesome sounds of the film's 70's and 80's soundtrack. On a side note, Guardians series director James Gunn has been posting SnapChats of himself listening to different 80's songs, which some fans speculate could end up on the second Awesome mix.
For the most part Marvel Studios has avoided numbers in the titles of their sequels, the one big exception is the Iron Man series. This is something that all of Hollywood has been doing as it seems like testing has proven audiences shy away from film sequels with numbers. So I always expected Guardians to get a subtitle like the Captain America and Thor sequels. But I think that by including the Volume identifier introduced on the Awesome mix is a fun way to signify the sequel.
I'm sure we'll be getting a lot of Guardians of the Galaxy 2 news in the coming months as the film begins prepping. Earlier today we told you that director James Gunn has been teasing that Guardians of the Galaxy 2 will be "more emotional" than its predecessor, with a strong focus on fathers.
The Guardians of the Galaxy sequel is set to hit theaters on May 5th 2017, and a week earlier in some international markets.