Channing Tatum Learning Real Card Tricks For 'Gambit'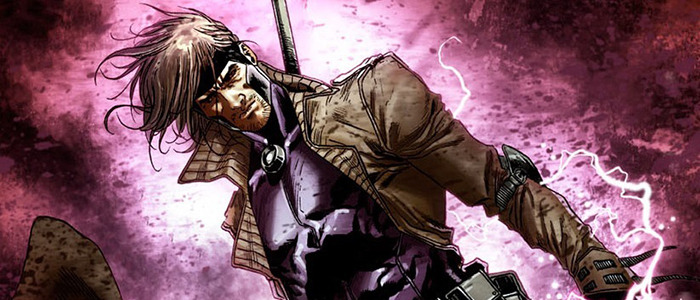 With Magic Mike XXL hitting theaters this week, Channing Tatum has been making the publicity rounds along with his producing partner Reid Carolin. That's how we found out that the Ghostbusters spin-off with Tatum and Chris Pratt may not be in the cards anymore.
But speaking of cards, Tatum opened up a little bit about his preparation for the forthcoming X-Men spin-off Gambit, about the kinetically-charged Cajun mutant known for slinging explosive playing cards at his foes. Turns out Tatum has been learning some real card tricks in order to make his turn as Gambit all the more convincing. Find out more about the Channing Tatum card tricks after the jump!
Speaking with ScreenRant, Carolin revealed that Tatum has been spending some time with a real magician to get better at handling cards for Gambit:
"Last night we were with my friend who I went to college with, this guy David Kwong who is an incredible magician and he was teaching Chan how to throw cards and do sleight of hand and all that, so we're producing that."
Throwing cards is clearly a big part of Gambit's character, but it's not as if that element of his mutant powers couldn't be created with visual effects as soon as a practical card left his fingers. More than likely it's just a matter of creating the proper technique so it doesn't look silly on screen. As for sleight of hand, Gambit could easily use that to get his hands on things that might otherwise be difficult to attain. Or he could just use them to charm some young lady he just met. That's just how Gambit operates.
In case you don't know who David Kwong is, he's actually a professional magician. You'll even find his name in the credits of Now You See Me as the film's "head magic consultant," despite the supremely disappointing lack of any practical magic tricks in that movie. He also consulted on The Incredible Burt Wonderstone, so Kwong is a gifted magician, so much that he gave a TED talk about magic and crossword puzzles:
We're not sure what to expect from the Gambit spin-off, but we know that Rise of the Planet of the Apes director Rupert Wyatt will be at the helm. And with Comic-Con coming up, complete with a panel from 20th Century Fox, maybe we'll get some concept art or the first official image of Channing Tatum as Gambit. If not, you can be sure we'll get a glimpse at both X-Men: Apocalypse, Deadpool and likely plenty of hype for Fantastic Four. Stay tuned to see what comes out of San Diego.
20th Century Fox has Gambit slated for release on October 7th, 2016.