Amy Schumer Turned Down 'The Daily Show,' But Why?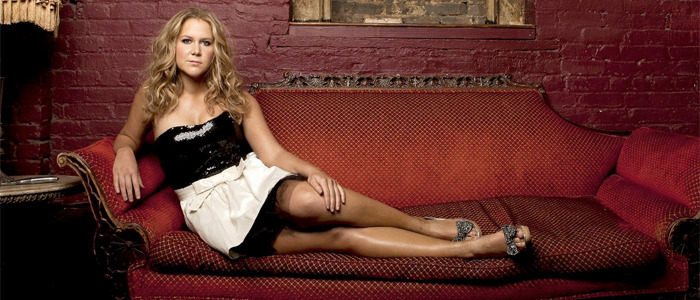 Earlier this year, we learned that Jon Stewart would be leaving Comedy Central's long-running news satire program The Daily Show. Comedy Central ran the gamut of talented comedians to replace Stewart on the show, including names like Chris Rock and Amy Poehler, before they picked correspondent Trevor Noah to take the gig.
However, one name that we didn't hear about officially as a candidate was Amy Schumer, the comedienne who has skyrocketed to fame over the past few years thanks to her stellar sketch comedy show Inside Amy Schumer. It turns out Schumer was offered the job, but she actually ended up turning it down. Find out why Amy Schumer turned down The Daily Show after the jump!
In a recent New York Times Magazine profile of Comedy Central (via The Daily Beast), Schumer confirmed she was offered the job, and then went on to explain why she passed on the opportunity:
"I was so honored to be asked and considered. With Comedy Central, I project so much 'You're my parents!' on the network and the people that run it, so them saying, 'We believe in you and trust that you can do this,' I thought, 'Oh my god, thank you!'
And then I thought, 'Well, I could give everyone I love a job and we could all be together for five years. But picturing being in a building and knowing what I was going to do for five years—I love not knowing. And I've never done anything safe or to make money for that reason. So, you know, I said, 'I can't start now.'"
Considering how quickly Schumer's star has risen over the past couple years, and how much more it's about to rise once Trainwreck hits theaters in July (watch the trailer here), I think she made the right decision. The Daily Show is a big, long commitment, and I think Schumer has a lot more potential beyond doing news satire week after week. Her unique perspective on society and culture is much better utilized outside of news satire.
Considering the controversy that stirred up after Trevor Noah was hired and some questionable jokes from his Twitter account were rehashed, some fans of The Daily Show probably still wish Schumer would have taken the job. But I'm willing to give Noah a chance to prove that he's worthy of the job and can keep the show going strong. If he's good enough for Stewart to approve, then he's good enough for me.
The Daily Show with Trevor Noah will premiere on September 28th. Jon Stewart's last episode will be on August 6th, and you can try to win tickets to that final taping right here. We'll be sad to see him go.
Would you have liked to see Amy Schumer host The Daily Show?