/Film's Top 10 Films Of 2015 So Far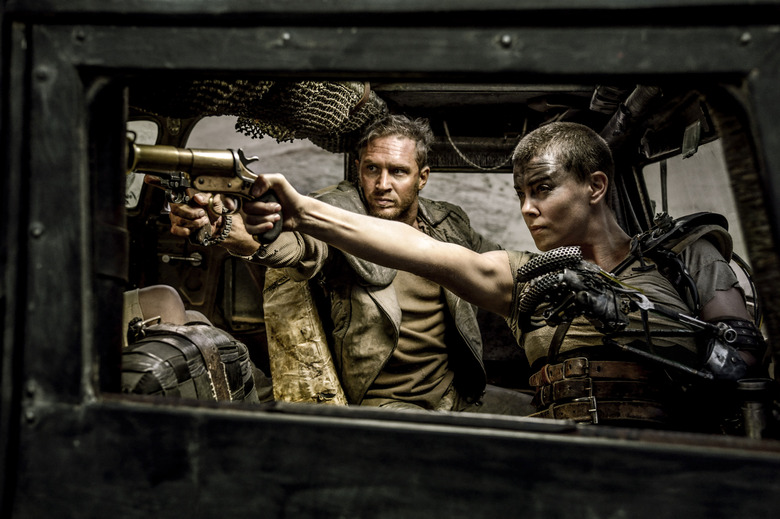 It's hard to believe, but we're already halfway through 2015. Which means we've already seen about half the films we're likely to this year. Which, then, means now is as good a time as any to stop and reflect upon some of the big highlights of the year so far.
Our entire staff voted on the top 10 list that follows. The results run the gamut from quirky indie to broad comedy to R-rated action. Find /Film's list of the top 10 films of 2015 so far after the jump.
We'll begin with some of the films that didn't make the list... but could have under slightly different circumstances.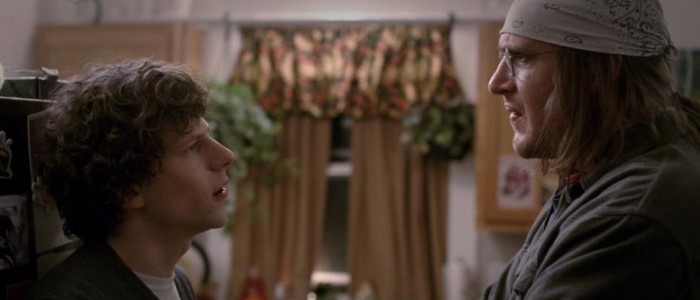 Unreleased Favorites
Our list only includes films released in the U.S. between January 1, 2015 and June 30, 2015, not counting festival openings, and as a result there are several titles we've seen and loved but had to disqualify. Those include:
Tangerine (July 10)
The Stanford Prison Experiment (July 17)
Best of Enemies (July 31)
The Diary of a Teenage Girl (August 7)
How to Dance in Ohio (TBA)
Unique Entries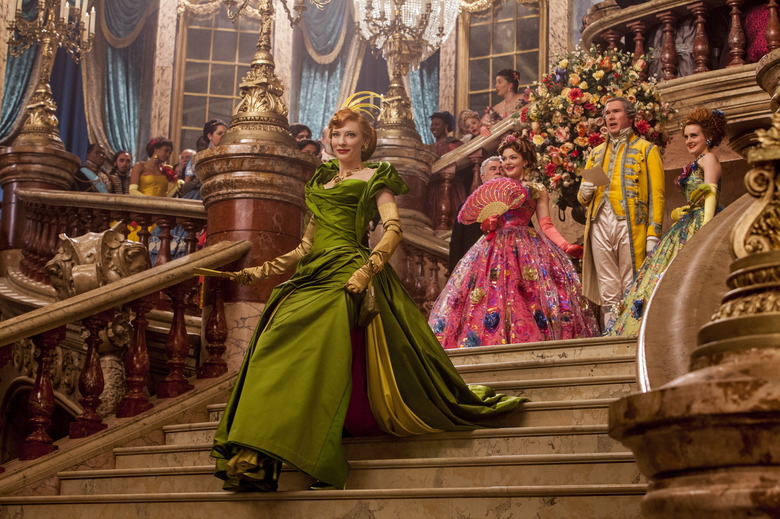 While there was a lot of consensus — especially around the top 5 films — a few of us championed titles that went ignored by everyone else. Our highest ranked unique (i.e., landing on only one ballot) entries are:
Cinderella (Angie's #3 movie)
A Most Violent Year (Devindra's #4 movie)
The Duke of Burgundy (Russ' #4 movie)
World of Tomorrow (Russ' #5 movie)
Runners Up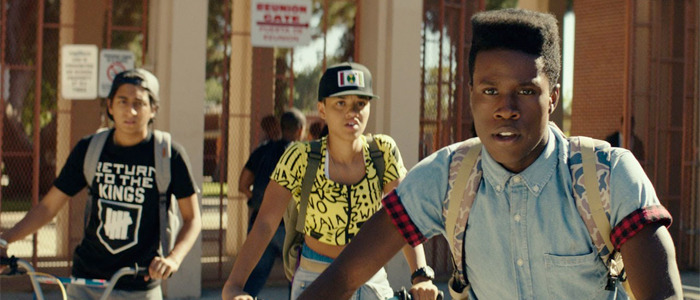 And then, of course, there were the films that missed our top 10 by just a point or two. Those are:
Dope (missed by 1 point)
Jurassic World (missed by 1 point)
Furious 7 (missed by 2 points)
***
Our top 10 countdown begins on the next page.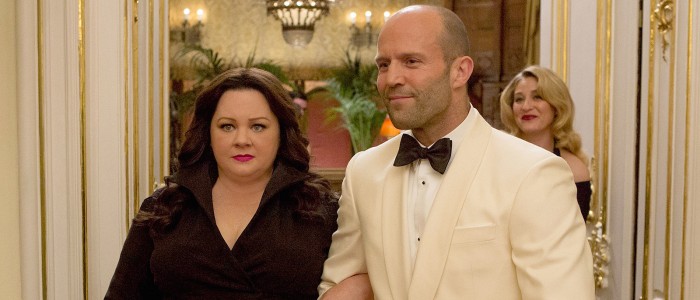 10. SpyMelissa McCarthy has been downright ubiquitous since her breakout turn in Bridesmaids, and Spy might be her best film role yet. By introducing a different kind of hero, she and Paul Feig breathe new life into old spy-thriller tropes. McCarthy is utterly winning as Susan Cooper, a brilliant but perpetually underestimated desk agent who discovers her inner badass, but Jason Statham very nearly steals the show right out from under her as an exaggerated Jason Statham type.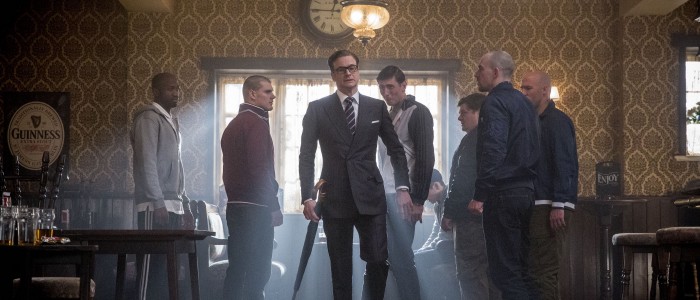 9. Kingsman: The Secret Service
Another creative spin on the spy genre, Kingsman: The Secret Service gives us the Colin Firth James Bond we never knew we wanted and, in Taron Egerton and Sofia Boutella, the charismatic rising stars we didn't know we needed. It's unapologetically rude and weird, as you'd expect from a Mark Millar adaptation, and Matthew Vaughn's direction makes Kingsman a burst of colorful energy right up until the very end.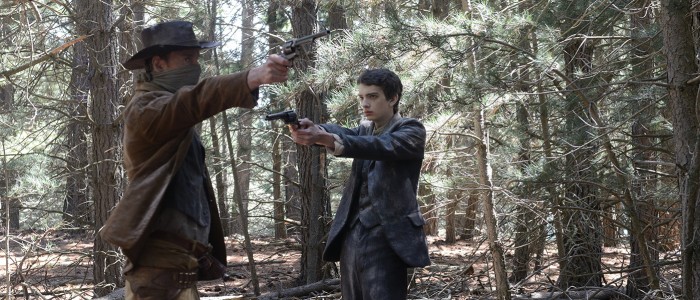 8. Slow West
Imagine the Coen Brothers meeting Wes Anderson out in the 19th century frontier, and you basically have John Maclean's Slow West. It's a fairy tale that refuses to play by fairy tale rules, a hilarious romp that wants to break your heart, an elegy for the Old West that celebrates the possibilities inherent in the New World. Kodi Smit-McPhee and Michael Fassbender nail the off-kilter tone, and Caren Pistorius is one of the film's best surprises. (Well, her and Ben Mendelsohn's amazing fur coat.)
To paraphrase Harvey Dent, you either die a fresh-faced wunderkind or live long enough to become the musty old establishment. Noah Baumbach's keenly observed comedy captures a couple caught somewhere in between, and unwilling to advance. The laughs come quickly and easily, but if you've ever found yourself looking at a younger model with that heady mixture of envy, resentment, and admiration, you'll feel a pang of recognition, too.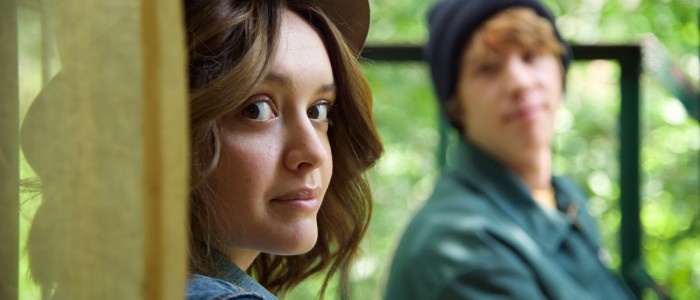 6. Me and Earl and the Dying Girl
Part teen cancer drama, part love letter to cinema, Me and Earl and the Dying Girl navigates the challenges of adolescence in a way only a movie lover could. It celebrates art's capability for expression, connection, and understanding, while also acknowledging its heartbreaking limitations in the messiness of life. Plus, it's got some really great cinematic puns, in the form of short parody films that Greg and Earl claim are "terrible" but are secretly pretty brilliant.
***
Click through for our top 5 films of the year.
The haunting-as-STD premise of It Follows is so brilliantly simple, it seems insane it hasn't been done a hundred times before. Now that it has, It Follows deserves to be inducted into the "instant classic" canon. The monster's slow but relentless march starts out unsettling and becomes downright terrifying. As a word of advice, don't watch this one if you're planning to walk home from the theater alone. You'll spend the entire time peeking fearfully over your shoulder.
A vampire parody done as a mockumentary sounds like the mashup of several tired tropes. What emerged instead is one of the funniest comedies of the year. Jemaine Clement and Taika Waititi undermine the dark glamour of the vampire with hilarious, everyday "reality." Here are mythical monsters who spend their time begging nightclub bouncers to invite them in, bickering over the blood-encrusted dishes in the sink, and getting into verbal tiffs with the local werewolf contingent.
One of only two movies to make all eight lists, Ex Machina won us over with its bold ideas, sharp script, killer casting, and beautiful design. The plot is deceptively straightforward: what if two men spent a week analyzing the self-awareness of a female robot one of them had invented? But the questions it raises — about technology, sexuality, humanity, evolution — are thorny and complicated. And the conclusions it draws are hard, and hard-won.
After a few uneven years, Pixar returned to glorious form this summer with Inside Out. The concept is perhaps Pixar's boldest yet. But as is typical with Pixar, what really got us was the studio's precise grasp of human emotion in all its messiness. A note-perfect cast (including Amy Poehler as Joy and Phyllis Smith as Sadness) led us on a wholly unique journey that made us laugh, cry, and feel grateful for all the other feelings that fall in between.
What is there to say about Mad Max: Fury Road, really, that hasn't been said a hundred times already? George Miller's long-gestating sequel isn't just one of the best films of 2015 so far, but one of the best action movies ever made. An amazing amount of the effects and stunts are practical — up to and including the freaking flamethrower guitar that soundtracks Furiosa and Immortan Joe's high-octane war — and the masterful camerawork and editing let us drink in every moment of it. But there's more to Mad Max: Fury Road than just visceral thrills. We're also treated to excellent, mostly wordless performances by Charlize Theron, Tom Hardy, and Nicholas Hoult, and one of the sharpest commentaries about gender and society in recent years. This is pure cinema, at its most effective.
***
See our individual ballots on the final page.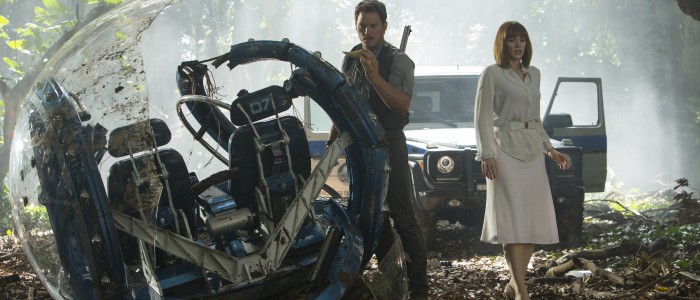 Individual Ballots
Peter Sciretta:
Me and Earl and the Dying Girl
Jurassic World
Inside Out
It Follows
Mad Max: Fury Road
Dope
Ex Machina
Tomorrowland
Kingsman: The Secret Service
Furious 7
Russ Fischer:
Mad Max: Fury Road
Ex Machina
Slow West
The Duke of Burgundy
World of Tomorrow
Clouds of Sils Maria
Inside Out
Lost River
It Follows
The Overnight
David Chen:
Mad Max: Fury Road
Inside Out
Ex Machina
While We're Young
It Follows
The Voices
What We Do in the Shadows
Kingsman: The Secret Service
Spy
Faults
Angie Han:
Mad Max: Fury Road
What We Do in the Shadows
Cinderella
Slow West
Inside Out
Spy
Ex Machina
Jupiter Ascending
Furious 7
Dope
Ethan Anderton:
Mad Max: Fury Road
Inside Out
Ex Machina
Me and Earl and the Dying Girl
What We Do in the Shadows
Dope
Furious 7
While We're Young
Infinitely Polar Bear
Tomorrowland
Christopher Stipp:
What We Do in the Shadows
Mad Max: Fury Road
It Follows
Me and Earl and the Dying Girl
Inside Out
White God
Ex Machina
Kingsman: The Secret Service
The Tribe
Kurt Cobain: Montage of Heck
Devindra Hardawar:
Mad Max: Fury Road
Inside Out
Ex Machina
A Most Violent Year
It Follows
While We're Young
Spy
Furious 7
Jupiter Ascending
What We Do in the Shadows
Jeff Cannata:
Mad Max: Fury Road
Inside Out
While We're Young
It Follows
What We Do in the Shadows
Kingsman: The Secret Service
Avengers: Age of Ultron
Ex Machina
Jurassic World
Spy