New 'X-Files' Photos Are Out There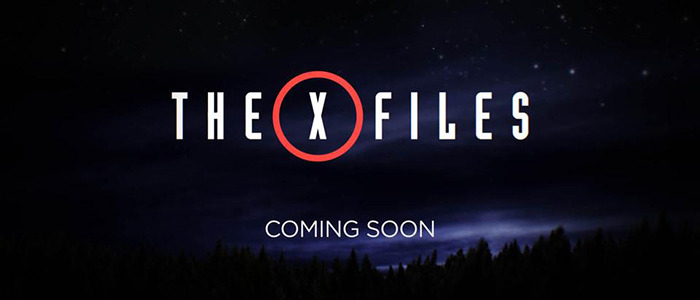 The new X-Files series has been shooting for a while now, aiming for the January, 2016 premiere date. The revival of Fox's '90s hit series, which originally ran nine seasons from 1993 to 2002, once again features David Duchovny and Gillian Anderson as the lead characters, former FBI Agents Fox Mulder and Dana Scully. Not long ago, a social media post gave us a minor look at Anderson and Duchovny in character, and now a set of new X-Files photos offers fans more to take in.
EW has the new photos, and the lead duo appears on the cover of this week's magazine.
Seen in the second and fourth photos, Annet Mahrendu (The Americans) plays Sveta, "who believes she is regularly abducted by aliens." Joel McHale (Community), pictured in the third image, plays "a conservative talk show host who asks Mulder and Scully to do some paranormal investigating."
You can see a few more photos via the EW link above; one shows the title page of the script for the first episode — that episode bears the title "My Struggle," though who the "my" refers to is unknown at this point.
In addition to the new and returning cast seen above, Mitch Pileggi will be back to play Walter Skinner, and William B. Davis will return as the Cigarette-Smoking Man. There are rumors of appearances from Annabeth Gish and Robert Patrick, as well as talk of a visit by the The Lone Gunmen (Bruce Harwood, Tom Braidwood, and Dean Haglund).