Arnold Schwarzenegger/Darren Aronofsky Revenge Thriller Sparks International Sales At AFM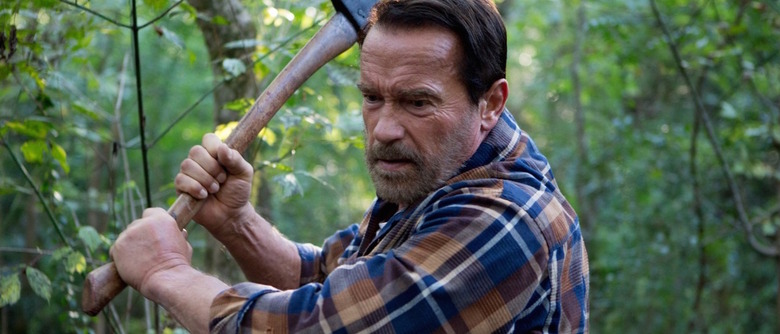 Update From Editor Peter Sciretta: Auteur filmmaker Darren Aronofsky (Requiem for a Dream, The Wrestler, Black Swan) and action superstar/former governor Arnold Schwarzenegger are two names I never expected to share a movie project together. But the movie 478 seems to be moving forward with the project closing 19 international territories at the American Film Market.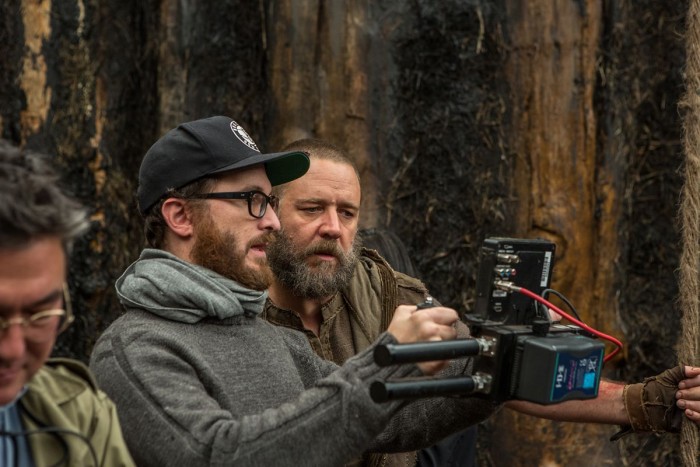 The movie is being produced by Darren Aronofsky through his company Protozoa, and will be directed by Elliott Lester (Love Is the Drug, Blitz, Nightingale) from a script by Javier Gullon (Enemy). THR reports that territory deals secured for 478 include:
France (Metropolitan), Italy (Leone), Spain (Inopia), CIS (Luxor), Australia and New Zealand (Defiant), Indonesia (Prima), Vietnam (Skyline), Indonesia (Prima) and the Philippines (Viva). Additional pacts include Poland (Polsat Group), Scandinavia (Scanbox), Middle East, Greece, India and Turkey (Italia), Ex-Yugoslavia (Padora), Hungary (RTL), CIS (Luxor).
The project is now in pre-production. More details on the project can be found below.
Angie Han's original story from June 23rd 2015 follows:Arnold Schwarzenegger's upcoming slate includes Terminator: Genisys and sequels to Conan the Barbarian and Twins, but don't assume he's content just retracing his old steps. He struck out for new territory with this summer's Maggie, and now he's heading into further in that direction with 478.
The dark revenge drama has a script by Javier Gullón, who wrote Denis Villeneuve's Enemy, and will be produced by Darren Aronofsky's Protozoa. More on the Arnold Schwarzenegger 478 movie after the jump.
As reported by Deadline, 478 follows a man whose wife and child are killed in a plane crash. The tragedy is the fault of an air traffic controller who is so vilified by the public that he is put into protective custody. However, Schwarzenegger's character can't get over it, and sets out in search of vengeance.
It's not hard to imagine a typical Arnie thriller coming out of that synopsis, but Deadline says 478 is less an action movie than a subtle character piece. That's great news for Schwarzenegger, who played a zombie's heartbroken father to moving effect in Maggie. It was just too bad the rest of Maggie failed to live up to his performance. Hopefully 478 will prove more worthy of his dramatic chops.
Gullón is best known for scripting Villeneuve's surreal Jake Gyllenhaal thriller Enemy, based on José Saramago's novel The Double. He also worked on the supernatural horror Out of the Dark, starring Julia Stiles. As of now there's no word on who might direct 478. (Aronofsky and his company have produced several films he didn't direct, so don't count on him to do it.)
Schwarzenegger took a break from Hollywood in the 2000s to govern the state of California, but resumed his acting career after his second term ended in 2011. Since then, he's returned to the over-the-type action roles that made him famous — including next weekend's Terminator: Genisys, in which he reprises his signature role as the T-800.
But he's tried to branch out, too. The Last Stand and Sabotage were both action thrillers, but they were by acclaimed filmmakers – Kim Jee-woon and David Ayer respectively. And Maggie, despite its genre premise, wasn't an action movie at all but an intimate family drama. It's not every actor who's willing to mix it up several decades into an established career, and it should be interesting to see where he goes next.