Rooney Mara In Talks To Reunite With David Fincher For 'Utopia'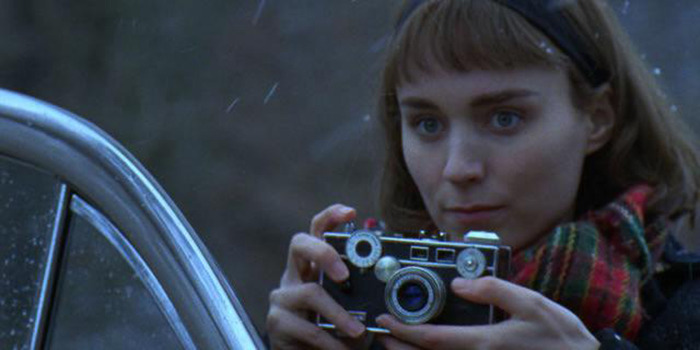 Even as one of David Fincher's HBO series hits the skids, another appears to be picking up steam. Videosyncrazy, the music video industry comedy formerly called Living on Video and then Video Synchronicity, halted production a couple weeks ago, midway through shooting the first season. While we wait to hear if that show has died for good, or is just being reworked, there's word on forward motion for Fincher's other proposed HBO show.
Fincher is working with Gone Girl author Gillian Flynn to adapt the UK series Utopia for HBO. Now Rooney Mara, whose career was given a major boost when Fincher chose her to play Lisbeth Salander in The Girl With the Dragon Tattoo, is in talks for a role.
Jeff Sneider of The Wrap tweeted the news, and at this point we don't know much more. So if Mara is cast, we don't know which role she'll play or how significant it will be. Presumably it won't be a minor gig, however, especially since Sneider's tweet says "in talks to star."
Even a cursory look at footage from the original show (below) will clue you in to what Fincher sees in this. You might wonder "why remake it at all?" since the show looks to be quite dramatic in its own right. We can't answer that question, but we can wait to see what Fincher & Flynn cook up.
Here's a description of the first UK season:
The story follows a small group of people who find themselves in possession of the manuscript sequel of a cult graphic novel called The Utopia Experiments which is rumoured to have predicted the worst disasters of the last century. This leads them to be targeted by an organisation known as The Network, which they must avoid to survive. Using the manuscript, they must uncover the meaning hidden in its pages before the disasters depicted become reality.
We know that Fincher will direct all the first-season episodes of this series. Or that was the plan last fall, at least. Hopefully it remains so.
Here's a teaser for the first UK season, followed by a fan-made trailer that features a great collection of moody footage.