Channing Tatum Version Of 'Ghostbusters' May Be Dead For Now [Updated]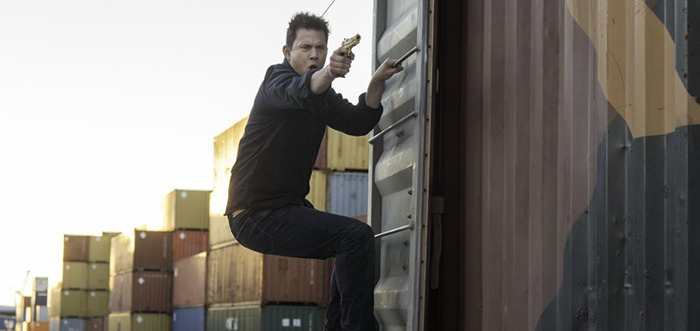 Channing Tatum speaks his mind, and we love it. When asked about Jupiter Ascending during a recent Reddit AMA, he professed to be just as baffled as the rest of us were by that movie. And today, talking to Howard Stern, he was very clear about G.I. Joe: The Rise of Cobra, saying "I f***ing hate that movie."
Stern also asked Tatum about the report that he's developing his own Ghostbusters movie with the Russo Brothers. The actor talked about the project, a little bit, but mostly just gave off the impression that things are still very much up in the air at Sony.
Update: During junket interviews for Magic Mike XXL, Tatum's creative partner Reid Carolin talked about Ghostbusters, saying "we're not doing that any more." Further details are below.
Here's an embed of the Ghostbusters comments, so you can follow along.
As with his comments about G.I. Joe, Tatum sounds pretty unguarded when Stern brings up Ghostbusters, saying "That thing's gotten messy, I gotta be honest. There's a lot of people doing a lot of things on Ghostbusters... Yeah. I don't know, is the answer."
We know there's a sort of "brain trust" assembled at Sony to extend the Ghostbusters series into a new franchise, with creative involvement from Dany Ackroyd, Ivan Reitman, and Joe and Anthony Russo, writer Drew Pearce, and Tatum and his partners Reid Carolin and Peter Kiernan. That is indeed a lot of people.
The talk continues, and Tatum eventually says "we're nowhere near going [forward]" on the movie he's been linked to, but he does say "I would love to do it! There's a lot of people in the Ghostbusters pool right now... I think we're in sort of a gestation period."
Update: ScreenRant asked Reid Carolin about Ghostbusters, and his first response was "we're not doing that any more." Pressed for further comment he said, "No I don't think so, I think it's too complicated. There's a lot of things going on with that brand and I just feel like it's over-saturated."
Meanwhile, Paul Feig's new Ghostbusters is shooting in Boston now, with Kristen Wiig, Melissa McCarthy, Leslie Jones, and Kate McKinnon in the lead roles.
Here's the audio clip with talk about G.I. Joe, for your amusement.