Cool Stuff: Crack Open A Xenomorph Omelette With This 'Alien' Egg Carton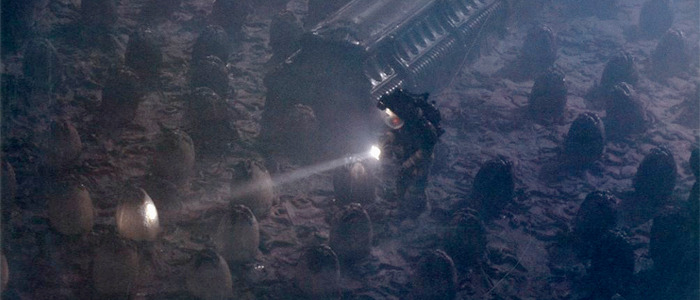 Despite the fact that facehuggers are not good for your health, it's likely that won't stop people from purchasing an Alien egg carton, straight from LV-426, provided by the fine people at Weyland-Yutani. And you'll be able to do just that thanks to a fine new collectible from the folks at NECA.
Check out the Alien egg carton after the jump!
Here are some pictures of the cool Alien egg carton from NECA (via Big Bad Toy Store).
Yes, now you can get your very own carton of Xenomorph eggs. And if you're one of those people concerned with where you get your eggs, you'll be happy to know that these are cage-free eggs, from Xenomoprhs allowed to roam free, without being kept in horrifying conditions.
NECA calls the Xenomoprh a gentle, misunderstood species, but Weyland-Yutani is also very smart to say that they're not responsible for any spaceship infestation or planetary destruction that may occur after purchasing these eggs. The official NECA page for this cool new collectible also says:
From the terrifying Alien movie series, this set includes 6 Xenomorph eggs and 3 facehuggers with bendable tails.
They make great diorama pieces, since they're perfectly in scale with our line of 7" figures – and for collectors, the full-color egg carton is designed to be eminently display-worthy.
Indeed, as you can see above these make cool little accessories for the fantastic figure line that NECA has available as well. But you'll have to wait a few months before you get your hands on them. As of now, you can pre-order them at Big Bad Toy Store for an expected arrival in September (you can probably pre-order them at other online collectible toy stores as well), and before you know it, you can make a nice Xenomorph omelette for a Sunday morning breakfast that you'll never forget.