James Horner Has Died At Age 61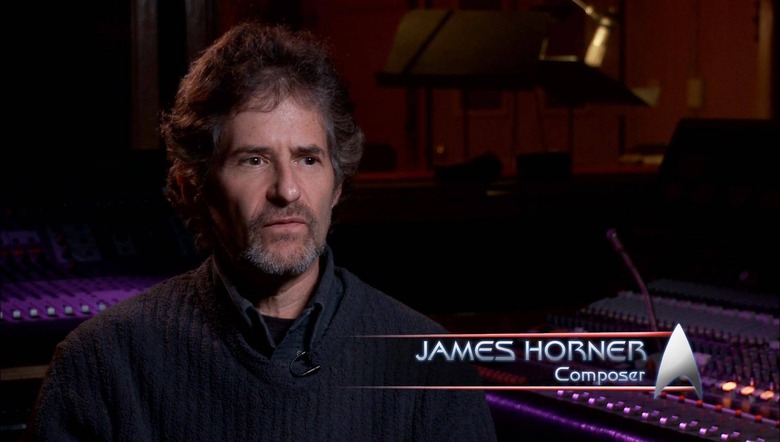 James Horner, the Oscar-winning composer whose scores are an integral part of films such as Star Trek II: The Wrath of Khan, Aliens, Braveheart and Titanic, is dead after his personal plane crashed.
A small plane registered to Horner went down this morning outside Santa Barbara CA, killing the pilot and destroying the plane. Horner's attorney confirmed to THR that the plane belonged to the composer, and multiple sources later confirmed his death. He was 61.
Horner's confident brass proclamations, adroit string and woodwind arrangements, and use of choral and electronic voices all combined to create a signature sound that was instantly recognizable as his. Horner's music captured emotion, awe, and a thrilling tension of motion. His score is one of the major pleasures of The Wrath of Khan, and he was more than eloquent enough to create distinct, nimble scores for films as varied as Glory, Wolfen, and Sneakers.
Known to borrow from other composers and to re-use ideas in his own scores, Horner's work nevertheless stands up to intense scrutiny. Yes, he would quote his own passages in later scores (Cocoon, for example, notably uses elements from The Wrath of Khan) and you can often hear the evolution of ideas from one score to the next. You can draw a line from Battle Beyond the Stars right to The Wrath of Khan, and on to Krull, just to choose one progression. That development and evolution from score to score also means Horner's work invites repeated listening. Great ideas are hidden in different scores.
He was a workhorse. Embedded below is a behind the scenes doc from Charlie Lauzirika about the music and sound effects for Aliens. That situation that left Horner feeling shortchanged and unhappy, but resulted in him getting his first Oscar nomination. (He would later win two Oscars for his reunion with James Cameron, when his Titanic work won for both Best Score and Best Original Song.)
There's great talk in this doc about how the tight schedule on Aliens left Horner composing for the film right until the last possible days, with the film's final climactic cue unwritten until right at the end of the process. When finished, that cue was spectacular in the film, and quickly became an action movie trailer staple.
Brilliant Composer James Horner, friend & collaborator on 7 movies has tragically died in a plane crash. My heart aches for his loved ones.

— Ron Howard (@RealRonHoward) June 23, 2015