Michael Keaton To Produce And Star In 'Imagine Agents' Comic Book Adaptation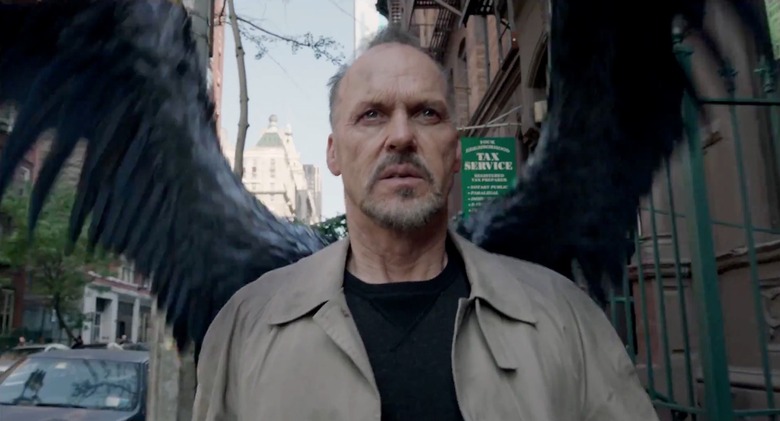 Michael Keaton, the former Batman and recent Birdman, is going back to comic book movies. This new project, however, isn't a property or role that most of his fans will be familiar with. Keaton will produce and adaptation of the Boom! Studios comic series Imagine Agents, created by writer Brian Joines and artist Bachan, about a sort of Men in Black-like agency that keeps track of kids' imaginary friends.
Keaton will take a primary role in the film, too, as a veteran agent who has to mentor a young recruit.
THR reports that 20th Century Fox just acquired the rights to Imagine Agents, and that Michael Sugar (Anonymous Content) and Ross Richie (Boom! Studios) will produce, with Stephen Christy and Eli Selden acting as exec producers.
The irony here is easy to see, as Keaton's most recent acclaimed work, as the lead in Birdman, had him at the center of a film that is explicitly critical of big-budget comic book movies.
Imagine Agents, however, seems like it has the potential for a lot more comedy, given the fact that we're talking about weird imaginary friends. The obvious thing that comes to mind is some combination of Men in Black and Pixar's Monsters, Inc.
Here's a description of the comics, via Boom!
Ever try to wrangle an illiterate, 30-foot tall rock monster away from his 5-year-old best friend? Or calm down a 400 pound muscle-man rag-doll during her daily temper-tantrum? For Dave and Terry, it's all in a day's work. As agents for I.M.A.G.I.N.E., they are responsible for keeping your imaginary friends in-line... Little do they know that six-year-old Elliot and his best bear-friend, Furdlgurr, are about to be entangled in a plan to change everything!