Marc Forster Directing First Part Of Trilogy Based On Stanley Kubrick Screenplay 'The Downslope'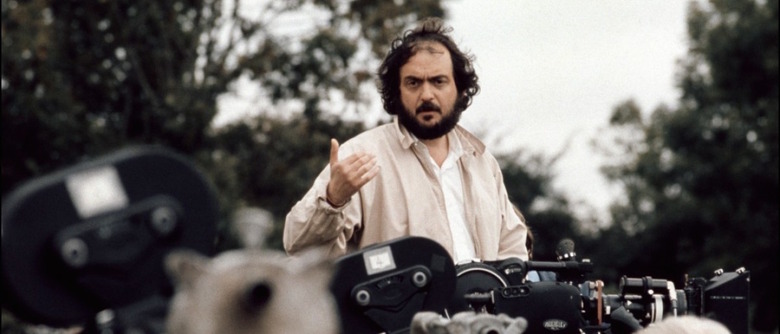 Sixteen years after Stanley Kubrick's death, a new Stanley Kubrick project is on the way. Marc Forster is set to helm The Downslope, from an unproduced screenplay written by Kubrick in 1956. The plan right now is to turn The Downslope into a trilogy. More details on the Stanley Kubrick Downslope movie after the jump. 
Variety reports Forster will direct and produce the first film, and produce the two follow-ups. Also producing are Lauren Selig (Lone Survivor), Barry Levine (Oblivion), and Reneé Wolfe (Forster's upcoming All I See Is You). The project has the blessing of the Kubrick family.The Downslope is an epic anti-war drama about a series of Civil War battles in the Shenandoah Valley. On one side is Union General George Armstrong Custer, and on the other is Confederate Colonel John Singleton Mosby. The enemies become locked in a cycle of revenge against one another.
Kubrick wrote the script sometime after the release of Fear and Desire (his first feature film) and before the start of production on Paths of Glory. He spent years developing and writing on The Downslope, with help from Civil War historian Shelby Foote.
The Downslope began its new journey to the screen in 2010. Philco Films, founded by Steve Lanning and Kubrick's son-in-law Philip Hobbs, announced it had picked up the rights to three of Kubrick's screenplays. In 2012 we heard Downslope might become a TV movie, but now it seems it's back on track as a big-screen feature. Lanning and Hobbs are producing as well.
The sequels will expand on the story from Kubrick's The Downslope, following Americans journeying west to settle the frontier. No screenwriter or directors have been announced for those projects.
"We've been given the unique privilege to produce a Stanley Kubrick script no one has had the opportunity to make," said Selig. "The first installment of the planned trilogy, written by Kubrick, is an engrossing story illustrating a crucial moment in history toward the end of the American Civil War."
Forster is currently shooting All I See Is You, a thriller about a blind woman (Blake Lively) who discovers some disturbing details about her husband (Jason Clarke) and their life together when her sight is restored. Previously, he directed World War Z, Quantum of Solace, and Finding Neverland.