James Mangold To Direct Classic Hollywood Love Story 'Seducing Ingrid Bergman'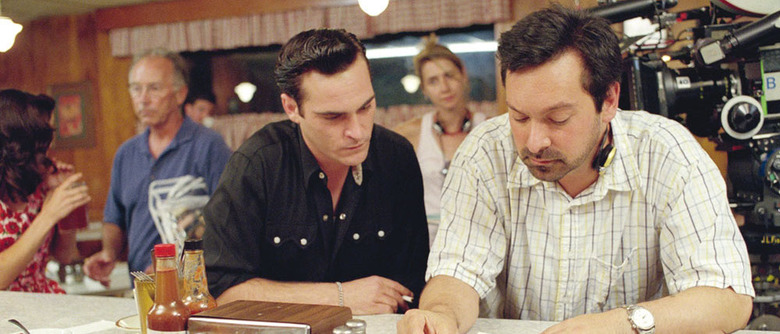 James Mangold is currently hard at work putting together another Wolverine sequel, but it looks like he's just lined up another promising project to go after that. He's looking to direct Seducing Ingrid Bergman, about the real-life romance between the iconic actress and celebrated war photographer Robert Capa.
More about the James Mangold Seducing Ingrid Bergman project after the jump.
TheWrap reports Mangold is attached to direct Seducing Ingrid Bergman. The script by Arash Amel (Grace of Monaco) landed on the 2014 Black List of the year's best unproduced screenplays. It's based on the novel by Chris Greenhalgh, which in turn is a dramatized account of true events. Amel will produce with Uday Chopra.
Set in 1945, Seducing Ingrid Bergman depicts the dramatic romance between Bergman and Robert Capa. The two find themselves instantly attracted to one another after their first meeting in Paris, and strike up a passionate romance. When she eventually returns to Hollywood, he goes with her.
But their love faces huge obstacles. Capa is a risk-taker addicted to gambling and booze, and struggles to stay put. She's trapped in a loveless marriage, but fears she'll be shunned by the public if the affair is revealed. (Her worries were well founded — Bergman's career was famously derailed when her affair with Roberto Rossellini was revealed in the 1950s.)
Mangold covered similar themes of art, celebrity, and troubled love in Walk the Line, which chronicled the tumultuous relationship between Johnny Cash and June Carter. That film earned five Oscar nominations including a win for lead actress Reese Witherspoon. He should have no trouble attracting top-shelf talent for the roles of Bergman and Capa.
But we're getting a bit ahead of ourselves. Seducing Ingrid Bergman will remain on the back burner for the time being as Mangold is busy prepping the next Wolverine. The Fox superhero adventure is scheduled to shoot in January for release in 2017. Amel will meanwhile work on rewrites for Seducing Ingrid Bergman.