'Bourne 5': Viggo Mortensen Eyed For Villain, Julia Stiles To Return As Nicky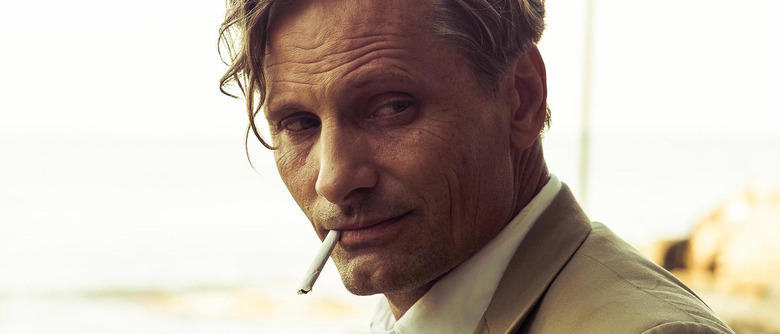 The plot of Bourne 5 is still under wraps, but if nothing else we can expect it to involve an old friend and a new enemy. Julia Stiles is set to reunite with Matt Damon and director Paul Greengrass for the film, while Viggo Mortensen is being eyed to play the villain. More on the Bourne 5 Viggo Mortensen and Julia Stiles casting after the jump. 
Deadline reports Stiles has already closed a deal to reprise her role as Nicky Parsons, a former Treadstone technician who becomes an ally and sorta-kinda love interest to Jason Bourne (Damon). She is the only character besides Bourne to appear in all three of the original Bourne trilogy films. This makes Stiles the second actor confirmed for the movie, after Damon.
Meanwhile, TheWrap's Jeff Sneider is reporting that Mortensen has been offered the role of the villain. Alicia Vikander was additionally up for a major role as of a few weeks ago. However, neither of them are confirmed at this time.
The new Bourne film will be the fifth in the franchise. It pulls the focus back to Jason Bourne, after 2012's The Bourne Legacy centered on a new character named Aaron Cross (played by Jeremy Renner). Aaron is not expected to appear in the upcoming movie. Although there have been rumors of an eventual crossover, any plans for another Aaron Cross-centric film are still up in the air.
For years after The Bourne Ultimatum, Damon maintained that he'd return to the franchise if and only if Greengrass could return as director. He finally got his wish last year when Universal announced both would be back for a new installment. Greengrass is writing the screenplay with Christopher Rouse, and will produce with Damon, Frank Marshall, Jeffrey Weiner, and Greg Goodman.
Stiles' recent film credits include the David Cross dramedy Hits and the Eric Bana thriller Closed Circuit. Next up for her are the Katherine Paterson adaptation The Great Gilly Hopkins and the Al Pacino-Anthony Hopkins thriller Beyond Deceit.
Mortensen has appeared in two films this year: the Danish drama Jauja and the French drama Far From Men. His last American film was last year's The Two Faces of January with Kirsten Dunst and Oscar Isaac.
The new Bourne film is scheduled to open July 29, 2016.