Matt Smith And John Lithgow Join Netflix Series 'The Crown'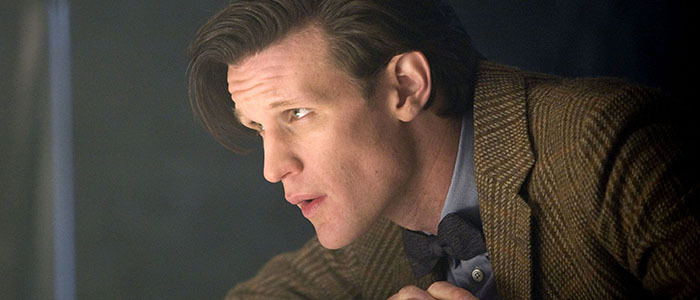 One of the upcoming original series from Netflix is The Crown, which will follow the story of England's Queen Elizabeth II, "and the prime ministers who shaped post-war Britain." If that sounds like a series with big ambitions, it is. The Crown is called a "decades-spanning" series, with the young Claire Foy chosen to play Elizabeth II in the series scripted by Peter Morgan.
Now Matt Smith of Doctor Who and John Lithgow (whose resume shouldn't need to be named) have been cast in the upcoming series as well.
The Wrap has details. Lithgow will play Winston Churchill, while Smith will play Elizabeth's husband, Prince Philip, Duke of Edinburgh. The cast will work under the direction of Stephen Daldry, who directed the play The Audience, also written by Morgan, which serves as the show's inspiration.
Other episodes will be directed by Philip Martin and Julian Jarrold.
Beyond the basic brief above, the series is said to tell "the inside story of two of the most famous addresses in the world — Buckingham Palace and 10 Downing Street — and the intrigues, romances and machinations behind the events that shaped the second half of the 20th century."
This is the continuation of Peter Morgan's journey chronicling the history of Queen Elizabeth II in various media, from the film The Queen, which won Helen Mirren an Oscar, to the play The Audience, in which Mirren reprised the role, for which she ultimately won a Tony.
(So, side note, yes, the Peter Morgan/Elizabeth II combo has taken Mirren half-way to an EGOT. She already has multiple Emmys, one for playing Elizabeth I. Maybe Peter Morgan can write a book about the Queen that Mirren might read as an audiobook, to score her that Grammy.)