Rob Zombie Is Making A Movie About Groucho Marx's Last Years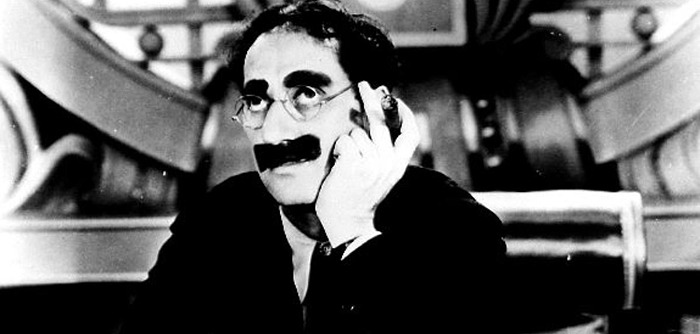 Rob Zombie featured characters named after Marx Brothers characters in his first two films, and now Zombie is making a movie featuring Groucho Marx himself as a character.
The film is based on a memoir by Steve Stoliar, who worked for years as Groucho's assistant and archivist. Stoliar, like Zombie, was a fan of the Marx Brothers before he got that job, so this will be a film by a Marx Brothers fan about another fan who got the chance of a lifetime to develop a personal relationship with Groucho. 
Deadline reports Zombie being attached to direct, and has another interesting detail: Oren Moverman will script. Moverman most recently did work on the Brian Wilson film Love and Mercy, and has created films such as The Messenger and Rampart. He and Zombie could make an interesting pair.
The book that will be the basis for the film is called Raised Eyebrows: My Years Inside Groucho's House.
Zombie said in a statement,
I have been a huge Groucho Marx fan ever since I was a child and have read countless book on the comic legend, but after reading the book Raised Eyebrows, a totally new perspective on Groucho's life emerged," says Zombie. "I immediately saw this project as Groucho's Sunset Boulevard and knew I had to bring it to the big screen. It is a sad, funny and very dark tale of a one of Hollywood's greatest stars final years.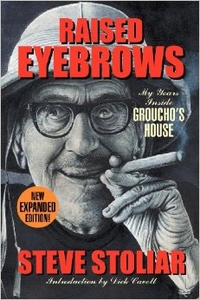 Here's text via Deadline that explains the book:
In addition to getting to know his hero, the author found himself in the orbit of Groucho's brothers Zeppo and Gummo, Mae West, George Burns, Bob Hope, Jack Lemmon, S.J. Perelman, Steve Allen, and scores of other luminaries of stage, screen, TV and literature. The downside of this dream-come-true was getting close to his idol as the curtain was coming down, and dealing with Erin Fleming – the mercurial woman in charge of Groucho's personal and professional life.