'People, Places, Things' Trailer: Jemaine Clement, Romantic Leading Man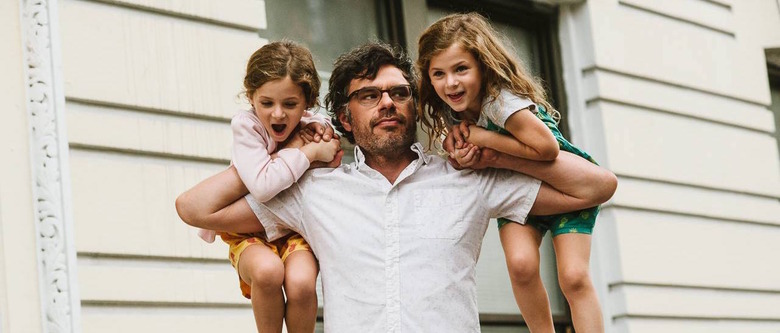 After knocking it out of the park with What We Do in the Shadows earlier this year, Jemaine Clement is back at bat with People, Places, Things. The Sundance romcom stars Clement as a graphic novelist, professor, and father in Brooklyn. (Don't worry, he gets to retain his cute Kiwi accent.)
He's still reeling from his last breakup when one of his students (Jessica Williams) sets him up with her mom (Regina Hall). Things seem to unfold in that familiar quirky-cute Sundance way after that. Watch the People Places Things trailer after the jump. 
Check out the People Places Things trailer below, or click over to Apple for HD.
We know Clement can do weird — he shot to fame doing it in Flight of the Conchords, and has continued to do it in films like Eagle vs. Shark, Dinner for Schmucks, and yes, What We Do in the Shadows. People, Places, Things is a rare turn for him as a serious romantic lead, and it seems to work surprisingly well.
People Places Things will be in theaters and on VOD August 14.
Will Henry (Jemaine Clement) is a graphic novelist and professor in NYC. At his adorable twin girls' fifth birthday party, Will's life is turned upside down when he walks in on the mother of his children and longtime girlfriend, Charlie (Stephanie Allynne), with their friend Gary (Michael Chernus). One year later, Will is still alone and trying to put his life back together. He finds unexpected challenges when his talented student Kat (Jessica Williams) tries to set Will up with her accomplished mother Diane (Regina Hall). In this thoughtful comedy, Will is forced to navigate the unknown landscape of single fatherhood and dating in New York City, while remaining an inspiration for his students and coming to terms with himself both as a father as an artist.