David Simon's Next HBO Show Could Be '70s Porn Centric 'The Deuce'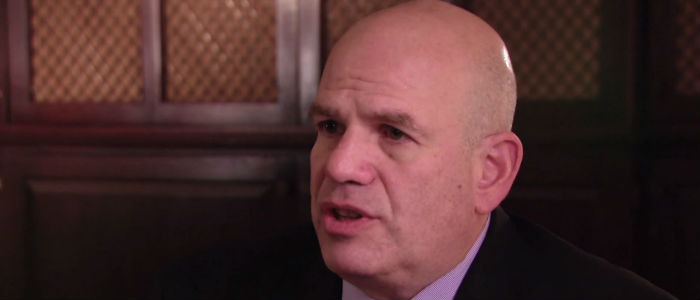 Few creative voices out in the world inspire as much confidence as David Simon. The creator of The Wire, as well as Homicide, Generation Kill and Treme, is the king of making detailed, character based genre television that's incredibly challenging to viewers. Because of that, most of the time the work isn't appreciated as it airs, if at all. Still, there's no denying his skill and HBO continues to work with him. His latest show, Show Me A Hero, will air in August and now he's looking for a subsequent project. That project might be called The Deuce, a story about the world of sex and pornography in 1970s New York. Read about the new David Simon show below.
Simon broke the news with The Hollywood Reporter. According to their story, Simon and collaborator George Pelecanos were hesitant to make a show based around sex. However, when they met a man who ran a store as a mob front in Times Square during this time, they got very interested in the behind the scenes of this world.
The Deuce would be about "the legalization and subsequent rise of the porn industry in New York's Times Square from the early 1970s through the mid-1980s." As well as "the rough-and-tumble world that existed in midtown Manhattan until the rise of HIV, the violence of the cocaine epidemic and a rejuvenated real estate market ended the bawdy turbulence."
"You really have to land it in such a way where it's a story about people and it's a story about markets," Simon told the THR about the sex-centric show. "About the moment where something became legal and profitable and what happens to people in that environment when markets prevail."
The show has yet to be picked up by HBO but sources tell the THR it may get a pilot order soon. Another complication is HBO is also reportedly looking at Simon to helm on an American remake of the Danish political show Borgen. To me though, The Deuce sounds like another fascinating subject from Simon, and also right in his sociopolitical, historical wheelhouse.