'The Secret Lives Of Pets' Teaser Trailer, Poster And Images: 'Toy Story' With Animals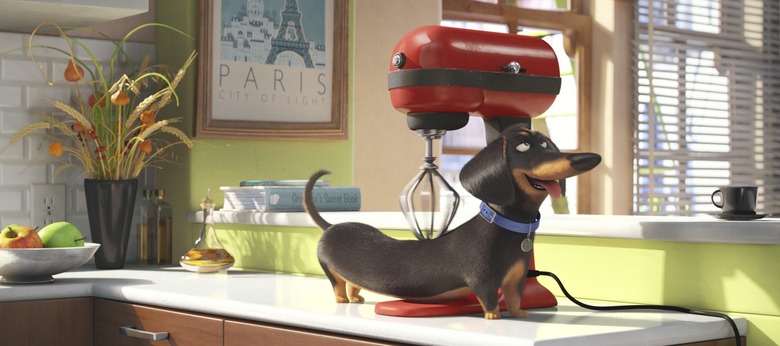 Take the idea of Toy Story, but feature animals as the central characters rather than toys, and you have the setup for The Secret Lives of Pets, Illumination's Summer 2016 animated film. Featuring the voices of Louis C.K., Eric Stonestreet, Kevin Hart, Ellie Kemper, Lake Bell, Jenny Slate, Bobby Moynihan, Hannibal Burress and Albert Brooks the film answers the question what happens with your pets as they're home alone all day.
Check out the first Secret Lives of Pets trailer below, along with a poster and some stills.
Thanks to Illumination for the video.
The Secret Lives of Pets Trailer
Honestly, how is this movie not going to be a massive hit? It's the team behind Minions and Despicable Me, with an idea that is just so universal and marketable. It's a bunch of animal memes come to life. How has no one made this movie before? Well, I guess they sort of have in live action, but throw some slick computer animated technology on it, put on a super impressive comedic voice cast, and director Chris Renaud likely has a major hit on his hands come July 8, 2016.
Here's the poster,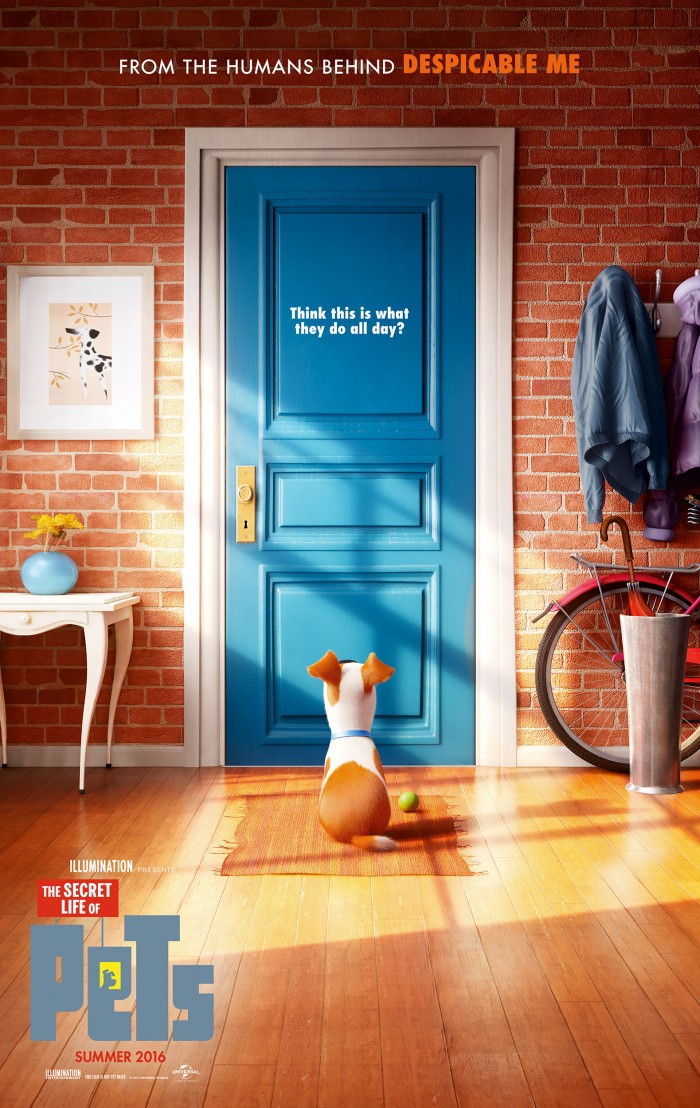 And some stills, featuring the various characters.
Finally, the official info:
For their fifth fully-animated feature-film collaboration, Illumination Entertainment and Universal Pictures present The Secret Life of Pets, a comedy about the lives our pets lead after we leave for work or school each day.Comedy superstars Louis C.K., Eric Stonestreet and Kevin Hart make their animated feature-film debuts in The Secret Life of Pets, which co-stars Ellie Kemper, Lake Bell, Jenny Slate, Bobby Moynihan, Hannibal Buress and Albert Brooks.  Illumination founder and CEO Chris Meledandri and his longtime collaborator Janet Healy produce the film directed by Chris Renaud (Despicable Me, Despicable Me 2), co-directed by Yarrow Cheney and written by Brian Lynch and Cinco Paul & Ken Daurio.