'Captive' Trailer: Kate Mara Helps David Oyelowo Find God (Or At Least Rick Warren)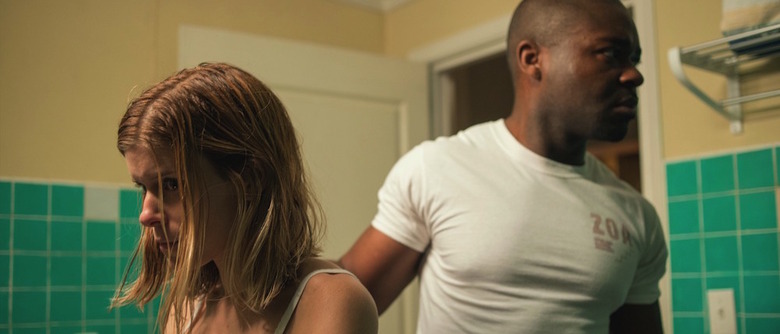 Paramount Pictures has released the first trailer for the thriller Captive. Based on true events, the film has Kate Mara as Ashley Smith, a struggling mother and recovering drug addict whose bad day takes a turn for the much, much worse when she's taken hostage by accused rapist Brian Nichols (played by David Oyelowo).
But the real star here is Rick Warren's Christian self-help book The Purpose Driven Life. Ashley initially rejects the book, but comes to find great value in it. Especially once it becomes a way for her to convince Brian to let her go. Watch the Captive trailer after the jump.
See the Captive trailer below on YouTube from the Christian Broadcasting Network, or in HD over at Apple.
Christian films sometimes get a bad rap for placing more emphasis on the "Christian" part than the "film" part. An earnest message may appeal to the already faithful, but that's not enough to make for a good movie. And a bad movie can't get far beyond preaching to the choir.
It remains to be seen how Captive will turn out, but the strong cast offers some hope. As does its refusal to cast Ashley and Brian as simply good or bad people. Less promising is the insistent emphasis on The Purpose Driven Life, which kind of just makes the trailer feel like an extra-long commercial for the book.
Captive opens September 18, 2015.
CAPTIVE, based on a miraculous true story that drew the attention of the entire nation, is the dramatic, thrilling, and spiritual journey of Ashley Smith and Brian Nichols. After being taken hostage by Brian in her own apartment, Ashley turns to Rick Warren's inspirational book, The Purpose Driven Life, for guidance. In reading from the book, Ashley not only finds purpose in her own life, but helps Brian find a more peaceful resolution to a harrowing situation.