See The Creation Of The Sound Of 'Jurassic World'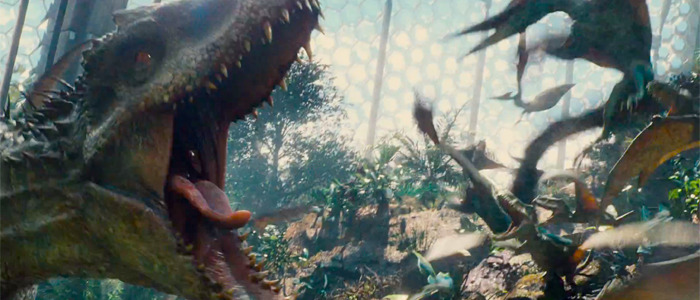 It's only been a few days, and Jurassic World has already grossed more than 95% of the movies released in 2015, after breaking records for the highest opening weekend of all-time, both domestically and worldwide. With those kind of numbers, people will be talking about Jurassic World for quite awhile.
And if you're anxious to dive into the making of the film, The SoundWorks Collection is right on schedule with their look behind the scenes at The Sound of Jurassic World. Talking with sound designer Peter Horner and supervising sound editor and sound designer Al Nelson from Skywalker Sound, this featurette looks at how Jurassic Park informed the latest sequel, as well as the new sound work done on the film.
Watch the Sound of Jurassic World after the jump!
Gary Rydstrom was responsible for creating the dinosaur sounds in the original Jurassic Park, and the sound designers of Jurassic World had the utmost respect for the work that really masterfully showed us what dinosaurs sounded like, especially that deafening Tyrannosaurus rex roar.
As the featurette explains, even though the Indominus rex is part T-rex, the sound designers wanted to get away from mimicking the roar fans have heard countless times before. They used higher-pitched sounds, and moved away from the deeper, bellowing roar of the T-rex. Some of the sounds combined to make the roar for the I-rex include beluga whale, walrus, lion and even big pigs. But then there are also dolphins and monkeys, whose squeals were used to help with certain sounds, too. It really doesn't compare to that T-rex roar, but it's fascinating nonetheless.
I'm always mesmerized by the work of sound designers, especially when they have to create a sound that no one has ever heard before. People have never heard a real dinosaur roar, but thanks to the work of these talented individuals, we now have a solidified idea of what it might be like to encounter these creatures.
Did you like the sound design for the Indominus rex?