Eli Roth To Direct Killer Shark Thriller 'Meg'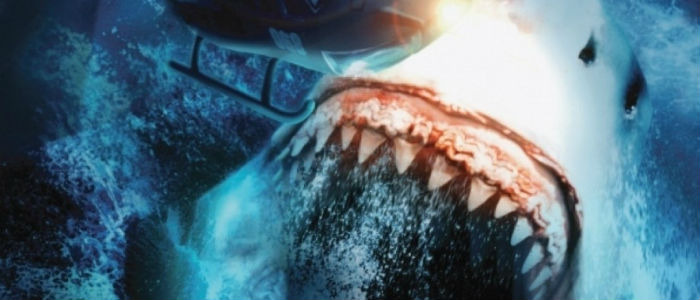 It's been lurking in the waters of Hollywood for almost a decade, the monster movie Meg may be resurfacing once again.
Meg is a killer shark story based on a 1997 book written by Steve Allen that has been at multiple studios over the past decade, with many of different names on board. The project had been thought dormant for a good long while, but now a script by Dean Georgaris reportedly has Warner Bros. excited by the monster movie. In fact, the studio is currently in talks with Eli Roth to helm what it hopes could be a new franchise. Read more about the Meg movie below.Variety reported the news of Eli Roth potentially directing Meg.
And if you think the timing of this Jaws-inspired killer shark story, but with a much, much bigger shark, feels odd you'd be right. Hollywood is a town of copycats and you know the $208 million opening of Jurassic World made studios look and think, "What can we do that's similar? Oh right, we have this shark script."
To be fair, Variety says Warner Bros. was high on the script by Georgaris (Paycheck, The Manchurian Candidate) before this past weekend's opening. But Jurassic World had to have helped a little.
So what is Meg about besides a huge killer shark? Here's the official description:
Carcharodon megalodon. The apex predator of all time. The most fearsome creature that ever lived. A 70-foot, 60,000 pound Great White Shark. Hundreds of 7-inch serrated teeth filled jaws that could swallow an elephant whole. It could sense its prey miles away, inhaling its scent as it registered the beat of its fluttering heart, and if you ever came close enough to see the monster...it was already too late. For Navy deep-sea submersible pilot Jonas Taylor, it nearly was too late. Years ago, on a top-secret dive seven miles down into the Mariana Trench, Jonas came face to face with an ancient monster everyone believed extinct. Having barely escaped with his life, Jonas must prove to the world that Meg still exists. When an opportunity to return to the trench presents itself, he takes it, intent on returning topside with a 7-inch tooth! But mans presence in this unexplored domain releases one of the sharks from its purgatory, and now Jonas is the only one who can stop it.
Roth is obviously a talented director with a great sense for suspense and horror but he's never done anything on this scale. It'll be very interesting to see, if Roth does direct, what a big budget, potential franchise film directed by the Hostel helmer would be?
Have you read Meg? Will it be a good movie?