'The Peanuts' Movie Trailer: The Story Of An Underdog And His Dog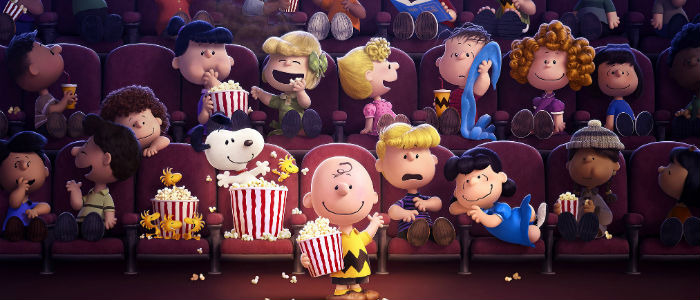 A brand new Peanuts Movie trailer has been released and it goes for "epic." The Who's 'Baba O'Riley' plays, every member of the cast is introduced, and Charlie Brown is his usual, lovable, unlucky self on a bigger scale than ever. A new girl has moved in next door and Charlie Brown hopes this is the beginning of a new chapter in his life. But we all know Charlie Brown, and things aren't going to go the way he expects.
The Peanuts Movie opens November 6 from Blue Sky Studios and Fox. Check out the new Peanuts Movie trailer below.
Thanks to Apple for the video.
Peanuts Movie Trailer
The trailer for The Peanuts Movie definitely has that tone and feel of the well-known cartoons. For me, that's going to be the most important question. Does The Peanuts Movie feel like The Peanuts we know and love? So far, so good. Also I still love the kind of grainy animation Blue Sky went for, to make The Peanuts feel 3D and modern, but also not as glossy and slick as all of the rest of the computer animated films that come out now.
Then there's the story, which seems like a solid foundation for a story of persistence, friendship and hopefully redemption, but you never know with Charlie Brown. What do you think?
The Peanuts Movie is directed by Steve Martino. Here's the official breakdown of the film.
Charlie Brown, Snoopy, Lucy, Linus and the rest of the beloved "Peanuts" gang make their big-screen debut, like they've never been seen before, in state-of-the-art 3D animation. Snoopy, the world's most lovable beagle—and flying ace—embarks upon his greatest mission as he takes to the skies to pursue his arch-nemesis The Red Baron, while his best pal, Charlie Brown, begins his own epic quest. From the imagination of Charles M. Schulz and the creators of the ICE AGE films, THE PEANUTS MOVIE will prove that every underdog has his day.