Bradley Cooper Enlists In 'Ghost Army' For Warner Bros.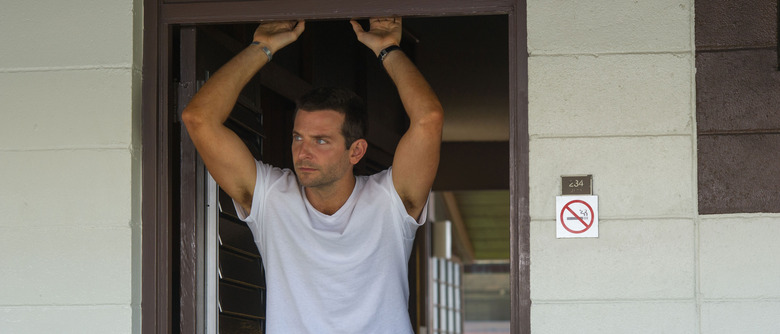 Aloha was a rare stumble for Bradley Cooper, but now he's dusting himself off and pressing forward with another intriguing project. Cooper and Todd Phillips are teaming up for Ghost Army, a World War II adventure based on real events.
The title refers not to a squadron of lost dead souls, but to a special unit assigned to trick the enemy into believing the U.S. troops were much larger and stronger than they were. More on the Bradley Cooper Ghost Army project after the jump. 
Warner Bros. has picked up the rights to the nonfiction book The Ghost Army of World War II: How One Top-Secret Unit Deceived the Enemy with Inflatable Tanks, Sound Effects, and Other Audacious Fakery by Rick Beyer and Elizabeth Sayles. Henry Gayden (Earth to Echo) will script. The studio hopes Cooper will star but as of now he's only confirmed to produce, along with Phillips and Andrew Lazar (American Sniper).
During World War II, the U.S. Army had the bold idea to create a "deception unit." They recruited creative types from art schools and agencies and tasked them with creating the appearance of a powerful military force. (Several went on to become quite famous in the art world after their stint in the Ghost Army, including fashion designer Bill Blass.)
Using inflatable tanks, dummies, costumes, sound effects, falsified radio messages, and more, they successfully fooled the Nazis into believing they were a heavily armed unit consisting of tens of thousands of soldiers. In fact, only about a thousand soldiers comprised Ghost Army, and most of their equipment was fake.
Cooper has had an uneven year. The massive success of American Sniper were followed by the awkward failures of Serena and Aloha. Fortunately, he has so much other stuff coming up we'll probably forget about those missteps soon enough. He'll reprise a couple of his old roles in Netflix's Wet Hot American Summer: First Day of Camp and CBS' Limitless, and then he'll star in John Wells' Adam Jones and David O. Russell's Joy.
In addition, Cooper is beefing up his resume behind the camera. He's producing the Phillips-directed Arms and the Dudes and executive producing the Syfy event series Hyperion. Plus, he's planning to make his directorial debut with Warner Bros.' A Star Is Born remake.
For more about the fascinating story of the 23rd Headquarters Special Troops, head to Netflix to watch the Beyer's 2013 PBS documentary Ghost Army. Or listen to 99% Invisible podcast episode about the unit.