Cool Stuff: Killian Eng's Beautiful Poster For 'Forbidden Planet'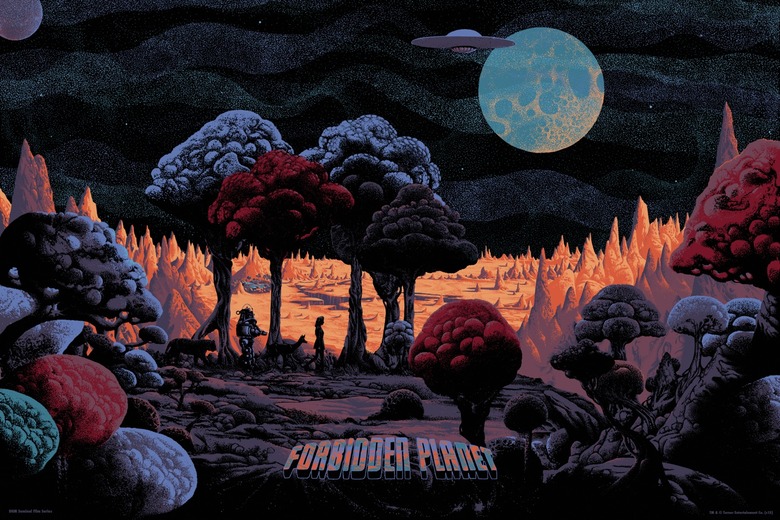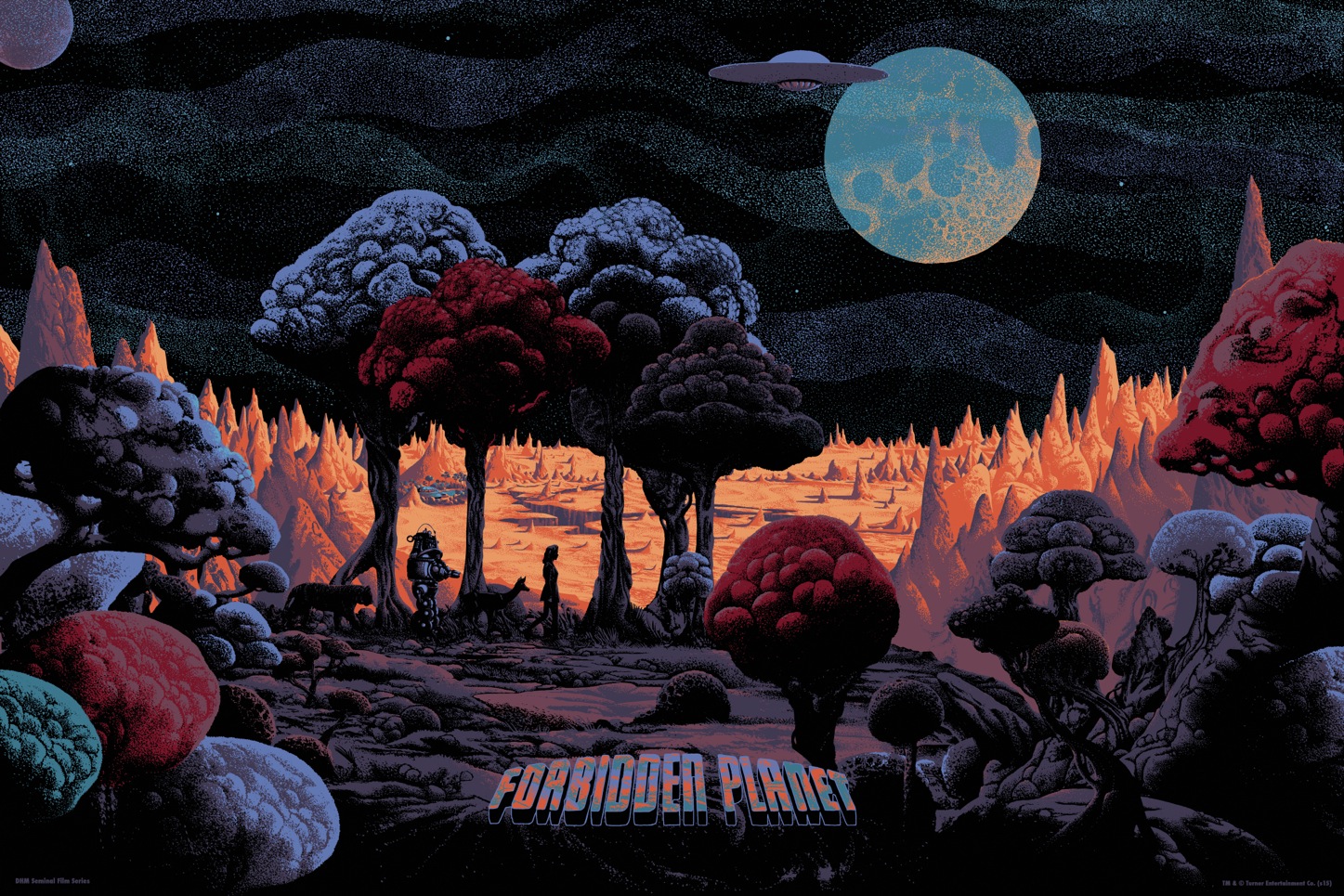 The 1956 film Forbidden Planet is one of the most influential sci-fi films of all time. The visuals, the robot, the tone — all of it has been duplicated and referenced ad nauseam in the 60 years since its release. It's also become a visual landmark for artists, including today's pop culture artists. Kevin Tong, Laurent Durieux and Matt Ferguson have all done posters for the film. The latest is from Killian Eng. His take is a bit different than the others, concentrating less on the characters and more on the planet itself. It will be released June 17; check out the Killian Eng Forbidden Planet posters below.
Here are Killian Eng's posters for Forbidden Planet. There's a regular, a variant, and a canvas edition. All the info is below.
Killian Eng Forbidden Planet
Dark Hall Mansion, www.DarkHallMansion.com beams slightly to the future in revealing its latest officially licensed limited edition print release: "FORBIDDEN PLANET" by contemporary artist, Kilian Eng, on sale THIS Wednesday, June 17th, 2015!Dark Hall Mansion, under license from Warner Bros. Consumer Products, will release Kilian Eng's futuristic take on the 1956 classic that's shaped the very template of countless Sci-Fi films to come. Kilian's interpretation is at once moody and atmospheric, his approach right from the outset was to specifically make his "Forbidden Planet" about this strange far-flung world, focusing not only on environment but tone. At once organic and quietly futuristic, it allows the viewer to search out classic sci-fi elements, not the least of which is one quite unique and ground breaking robot.Hued in lovely tones, Kilian's Standard and Variant print editions will be screen printed on foil, allowing restrained highlights of the foil paper substrate to deliberately show through-a sparkling night sky comes to life, glints off a shimmering space ship, and of course, nuanced metal highlights reflect off "Forbidden Planet's" legendary Robby the Robot. Richly printed in warm tones, Kilian's Standard edition comes in at 9-colors and is set off by his wildly colored flora, while his stunning 9-color Variant is all pure icy-cool beauty.All editions measure 24" x 36," are hand-numbered, and both Standard and Variant editions will be screen printed on Mirri foil paper. There will also be one giclee printed canvas edition with a unique Kilian colorway that simply cries out for a black light.Kilian Eng's "FORBIDDEN PLANET" limited editions go on sale THIS WEDNESDAY, June 17th, exclusively on Dark Hall Mansion's dedicated store page here: http://www.darkhallmansionstor
e.com at 9:30 AM PST.
"FORBIDDEN PLANET" Standard Edition of 280 on Mirri foil $65"FORBIDDEN PLANET" Variant Edition of 50 on Mirri foil $100"FORBIDDEN PLANET" Canvas Edition of 15 (unique colorway) $250