Winona Ryder To Lead Netflix Drama Formerly Known As 'Montauk'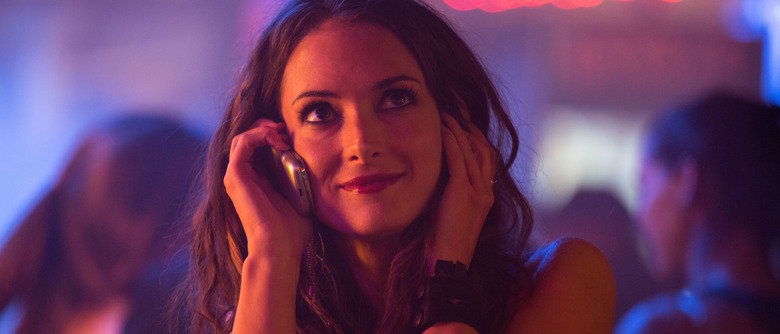 Winona Ryder is Netflix's newest star. Along with David Harbour, she's just signed on to lead a supernatural drama series brewing at the company. Formerly titled Montauk, the show comes from Matt and Ross Duffer (Wayward Pines). Karl Gadjusek (Last Resort) serves as showrunner and Shawn Levy executive produces. Find all the details on the Winona Ryder Netflix project after the jump. 
The untitled series begins with the disappearance of a 12-year-old boy in 1980 Montauk, Long Island. When his family, friends, and local police set out to find him, they get wrapped up in a larger plot involving "top-secret government experiments, terrifying supernatural forces and one very strange little girl." Ryder will play the boy's single mother, Joyce. Harbour plays the local chief of police.
The show is described as "a love letter to the '80s classics that captivated a generation." It may or may not be inspired by the Montauk Project, supposedly a secret government program exploring psychological warfare and time travel (among other exotic matters). However, the whole conspiracy theory seems to have started with Preston Nichols, who authored a series of first-person accounts that are really just science-fiction.
The Duffer brothers will script and direct the eight-episode series. The pair have written for the Fox drama Wayward Pines, and they wrote and directed the upcoming horror thriller Hidden. Netflix's Dan Cohen will executive produce with Gadjusek, Levy, and the Duffer brothers.
Ryder's recent films include The Iceman and Homefront, and she's expected to star in Beetlejuice 2 whenever that gets going. But she's been moving toward TV as of late. She appears later this summer in Show Me a Hero, HBO's miniseries created by David Simon (The Wire) and starring Oscar Isaac as the mayor of Yonkers, New York.
Harbour is a small-screen vet, with recent roles in WGN America's Manhattan, HBO's The Newsroom, and NBC's State of Affairs. On the big screen he was last seen in The Equalizer and A Walk Among the Tombstones. Next up for him are the Johnny Depp's Whitey Bulger biopic Black Mass and Jamie Foxx's Sleepless Night remake.