This Week In Trailers: Grrl Scouts, Blood Cells, Documentary Now!, unReal, Famous Nathan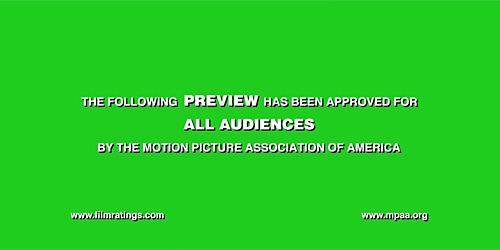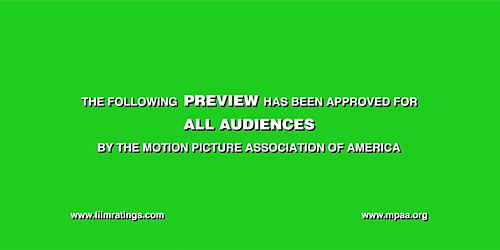 Trailers are an under-appreciated art form insofar that many times they're seen as vehicles for showing footage, explaining films away, or showing their hand about what moviegoers can expect. Foreign, domestic, independent, big budget: What better way to hone your skills as a thoughtful moviegoer than by deconstructing these little pieces of advertising? This week we start using the word "Comic-Con", scratch our heads at a mystery involving cows, realize the brilliance of Bill Hader and Fred Armisen, choke down a footlong, and stand in awe of things we will never do ourselves.Grrl Scouts Trailer
Fact: Jim Mahfood drew the cover to my novel and have always been grateful to the man who accepted a pittance to do it. Thus, I celebrate the man and all his talents.
Fact of the matter is, though, that director Mike Diva is bringing the heat with a trailer to a short that is absolutely bananas. Specifically, just let this battle play itself out and feel its flavor wash all over your eyeballs. Yes, it's reminiscent of Edgar Wright's work on Scott Pilgrim vs. The World but I'm down with everything about this because it has Jim's gloriously insane sensibility pasted all over it. What's more is that if you're looking to crank up interest in having people sit through your entire short (even your entire movie), you've got to hit people right between the eyes with something that pops and this certainly does it with enough panache and flourish to make you wish this was going to be longer than the 15 minutes that this short actually is. Get in, get out, and leave nothing on the table.
You can view the entire short right here.
Blood Cells Trailer
This stopped me.
When I watched this the first time I realized there was no comfortable footing anywhere to be had. What I mean by that is that this movie is giving you nothing, narratively, to make you feel comfortable. There is no post to lean on, no hackneyed plot device to act a crutch to get you to the next scene. This is a full-on puzzle that demands you keep trying to figure out where each contour, every sharp edge fits and directors Joseph Bull and Luke Seomore aren't tipping their hands. The amount of tension that is coursing through every moment quickens the feeling, the need to have more information given. It's as if Terrence Malick and Stanley Kubrick came together to form an unholy allegiance in order to bring something that seems visually poetic but strikingly fierce. I'm on edge wanting to know where to go from here but, as it ends, I'm left standing at the end of a road without directions.
Documentary Now! Trailer
Hell yeah.
I don't care what planets aligned to have Bill Hader and Fred Armisen together again but I'm loving this and want more. Portlandia showed that Armisen can effortlessly pour himself into any comedic situation and find some nugget of brilliance to share with audiences and Hader is just as versatile at delivering different brands of humor (if Vinny Vedecci isn't one of your favorites of his, we're on different wavelengths) which this most certainly teases. I'm not sure what to expect or depend on seeing but with the two of them at the helm it's worth a gamble and free spin on the DVR.
unReal Trailer
I'm lazy.
Compared to these guys, I'm pretty much wasting my life away. There's something to be said about normal individuals doing extraordinary things in 4K. (I mean, have you checked out some of the sweet moves by some common folk in BSR Super Slide in 4K?) There is so much kinetic energy here that it's remarkable how these kids were able to stitch together a humorously irrelevant narrative at the beginning before just socking us in the eyes with the nuttiness that is the rest of this trailer. I don't know what part of the reptilian psyche is attracted at marveling at the stunts humans are able to accomplish with a complete disregard to the natural laws of physics and an non-existent sense of self-preservation but I was stunned by the acrobatics on display. The skill, the precision, that sense of complete abandonment. It's about as real as it gets and about as clear as you'll see it.
Famous Nathan Trailer
There's only one thing better than fireworks on the 4th of July and that would be watching the Nathan's Hot Dog Eating Contest on ESPN.
Kobayashi, Joey Chesnut, these are the names of true heroes in the realm of competitive eating and when we talk hot dogs, it's Nathan's that comes up first on that list. Director Lloyd Handwerker, grandson of the great Nathan himself, has something here that looks easy, breezy, and would be perfectly paired with my summertime favorite at the moment Small Town Brewrey's Not Your Father's Root Beer beer. I don't think you would be challenged by this documentary but not everything has to be poignant. Sometimes, a fun story is good enough.Nota bene: If you have any suggestions of trailers to possibly be included in this column, even have a trailer of your own to pitch, please let me know by sending me a note at Christopher_Stipp@yahoo.com or look me up via Twitter at @Stipp
In case you missed them, here are the other trailers we covered at /Film this week: