Jason Segel In Talks To Join 'Collateral Beauty' From 'Me And Earl And The Dying Girl' Director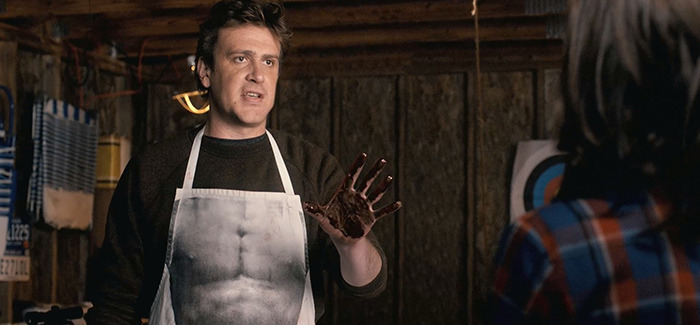 You're going to hear a lot about Me and Earl and the Dying Girl as the film hits theaters this summer. The indie was a Sundance darling (I haven't seen it, but Peter and Germain loved it) and its director, Alfonso Gomez-Rejon, quickly lined up a second film. That movie, Collateral Beauty, features Hugh Jackman and Rooney Mara in the lead roles.
Now Jason Segel — whose own Sundance movie, The End of The Tour, features a career-best performance — has also signed on. We've got a bit more of the Jason Segel Collateral Beauty casting news below.
Variety reports that the production is currently planning a fall shoot.Allan Loeb scripted, and the story is about "a New York advertising executive who experiences a deep personal tragedy. When his colleagues devise an unconventional plan to break him out of his depression, the plan works, but not in a way that anyone imagined."
There's some caution in the reporting about the state of this deal, but it seems like a thing we can be relatively sure about.
The film represents Gomez-Rejon potentially moving into the big leagues in the film world. He was established doing TV episodes on shows like Glee and American Horror Story, and his debut feature was the remake/sequel The Town That Dreaded Sundown. Me and Earl catapulted him into a new bracket thanks to the glowing Sundance reception, and now he's assembling a top-flight cast for his follow-up. Not a bad evolution, and we're curious to see where this one goes.