Star Wars Battlefront Gameplay Trailer: "Walker Assault On Hoth"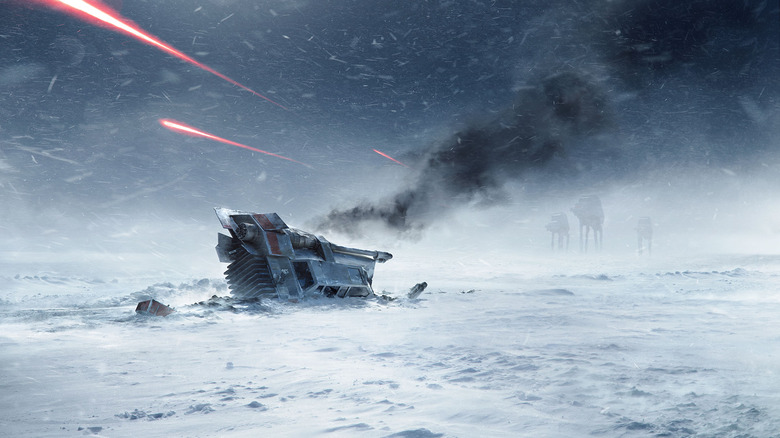 Also at E3 2015, Electronic Arts premiered a new trailer for Star Wars Battlefront. The E3 2015 Star Wars Battlefront trailer focuses on multiplayer, showing 5 minutes of actual pre-alpha gameplay captured on the Playstation 4 version of the game. Watch the Star Wars Battlefront gameplay trailer embedded after the jump now.
Star Wars Battlefront Gameplay Trailer
I'm not a huge video gamer but this trailer makes this game look truly epic in scope. It really feels like you're part of the battle of both, helping fight the battle on the ground and in the air. Leave your thoughts on the new trailer in the comments below!
In Star Wars™ Battlefront you can "battle in epic 40 multiplayer battles reminiscent of The Battle of Hoth." As the Empire, you must accompany AT-AT walkers as they march towards the Rebel base to destroy it. And as a Rebel, you must do everything you can to stop them.
Star Wars Battlefront will be available on PlayStation 4, Xbox One, and PC when it is released on November 17th, 2015.