Anna Kendrick And Rebel Wilson Are Back For 'Pitch Perfect 3' In 2017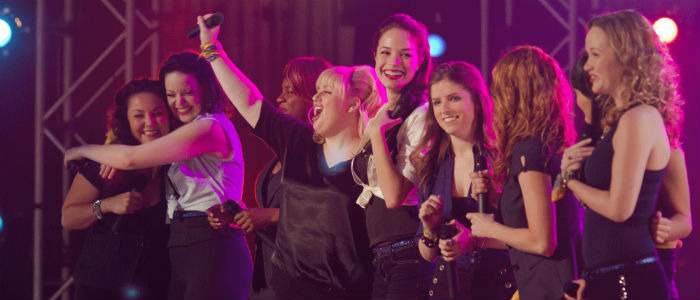 Pitch Perfect 3 will go back on stage in 2017, and now we know two key players in the Pitch Perfect 3 cast. Anna Kendrick and Rebel Wilson will be back for the tuneful threequel. More on the next song in this a cappella film series, below.THR reports that Universal has dated Pitch Perfect 3 for July 21, 2017.
Neither Wilson nor Kendrick were originally contracted for a third film, but we knew that Wilson was interested in returning. We don't know if Elizabeth Banks will return to direct after her turn in the director's chair for the second film led to a very impressive $60m opening weekend and a $260m worldwide take to date.
We know that Kay Cannon, who scripted the first two films, will also write the third. We don't know anything specific about the story beyond where the ending of the second film left us.
(Spoiler: the second film concludes with most of the Barden Bellas, including the Kendrick and Wilson characters, having graduated and presumably getting set to move on. Hailee Steinfeld's character, a freshman introduced in the second film, seemed likely to be set as a key returning player, but we haven't had word on her yet.)
We also know that Paul Brooks, Max Handelman and Elizabeth Banks are returning as producers. Does that help set Banks up as a likely director for the third? Maybe, but even in today's sequel-reliant landscape, making the third film in a comedy series isn't always a very attractive proposition, even if your own second movie is the justification for the third.