Now Jack Huston Has Quit 'The Crow' Reboot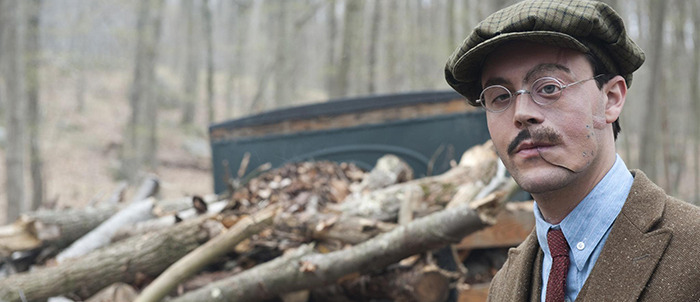 Something is really giving Relativity a hard time as it tries to assemble a reboot of The Crow. The film, based on the comic series by James O'Barr which led to the 1994 film starring Brandon Lee, has been in development for years. A dizzying array of directors and actors has been attached to the project in that time. The latest in a very long line of talent departures has just taken place as intended star Jack Huston (Boardwalk Empire) has departed due to "scheduling issues."
Variety reports that Huston is gone; we don't know if "scheduling issues" here is a euphemism for "creative difficulties," which itself is an all-encompassing phrase that says "it wasn't working." Or perhaps Huston really couldn't make the schedule work.
Regardless, Relativity and director Corin Hardy (The Hallow) will seek a new actor to lead the film, and expect to have that person locked in shortly. If things work out, The Crow will begin shooting within weeks.
Prime candidates from their perspective include Nicholas Hoult (X-Men: Days of Future Past, Mad Max: Fury Road) and Jack O'Connell (Starred Up, Unbroken) for the lead role.
Hardy issued a statement that says,
Jack Huston is unfortunately unavailable to continue with us on The Crow. The Crow is an amazing project, and I am grateful that we have the time and patience to get it right. We look forward to unveiling our new lead and starting to film over the next several weeks.
This comes just as Forest Whitaker was also announced as part of the cast, in a report that placed him in Star Wars Anthology: Rogue One as well. We don't know Whitaker's potential role in The Crow.