Amy Poehler Follows Will Ferrell Into 'The House'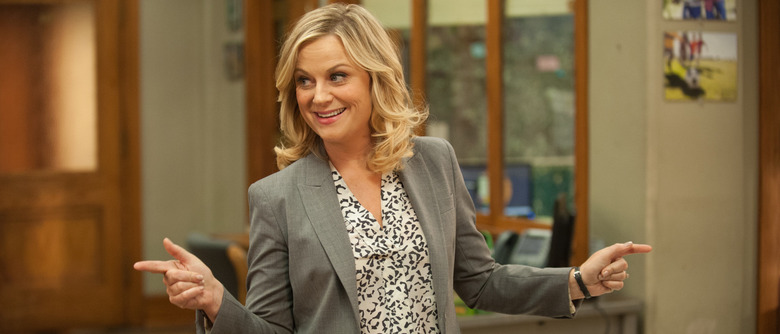 Amy Poehler has lined up yet another Saturday Night Live mini-reunion. She's looking to join New Line's comedy The House, in which she'll play wife to former SNL co-star Will Ferrell. More details on the Amy Poehler The House casting after the jump. TheWrap reports Poehler is currently in negotiations for The House. The comedy has a script by Andrew J. Cohen and Brendan O'Brien, who wrote Neighbors, and will be directed by Cohen as his feature filmmaking debut. O'Brien, Ferrell, and Adam McKay will produce with Nathan Kahane and Joe Drake.
The plot revolves around a married couple (Poehler and Ferrell) who've blown through their daughter's college fund. In a scheme to make back the money, they open an illegal casino in their suburban basement with the help of some neighbors.
Besides Saturday Night Live, Ferrell and Poehler previously starred together in Blades of Glory. She also had a cameo in his Anchorman 2: The Legend Continues.
Poehler has kept busy since her NBC series Parks and Recreation wrapped up earlier this year. She'll be heard this weekend in Pixar's Inside Out along with fellow SNL alum Bill Hader, and seen later this year in Sisters with fellow SNL alum Tina Fey. In addition, she reprises her role as uptight camp counselor Susie for Netflix's Wet Hot American Summer: First Day of Camp, due out next month.
New Line picked up The House in a bidding war earlier this year. According to an earlier report by Deadline, the studio has committed to a budget in the low $40 million range. That's quite a step up from Cohen and O'Brien's $18 million movie Neighbors, but they've earned it – Neighbors grossed an impressive $268 million worldwide, and earned strong reviews besides.
The House shoots this summer in Los Angeles. No release date has been announced but it'll likely open sometime next year.