'Rock The Kasbah' Trailer: Barry Levinson And Bill Murray Mix Music And Politics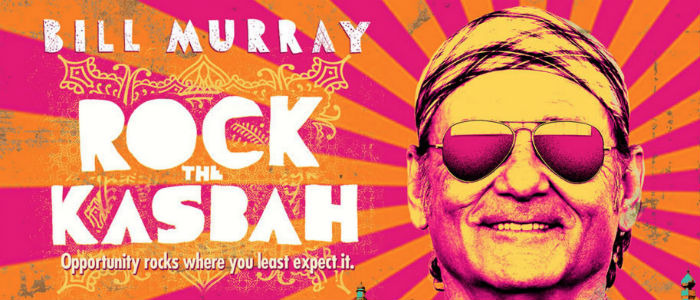 In Rock the Kasbah, the talent on camera, behind the camera and in the story is all off the charts. Directed by Barry Levinson (Diner, Rain Man) and written by Mitch Glazer (Scrooged), it stars Bill Murray, Kate Hudson, Zooey Deschanel, Danny McBride, Scott Caan and Bruce Willis. Murray is a rock manager who gets stranded in Afganastan and meets an incredible singer who he decides to help get her voice out into the world. It'll be released October 23 and the first trailer is now out. Watch the Rock the Kasbah trailer.
The trailer is in HD over on Apple. Here's an embed.
Rock the Kasbah trailer
And here's the poster too: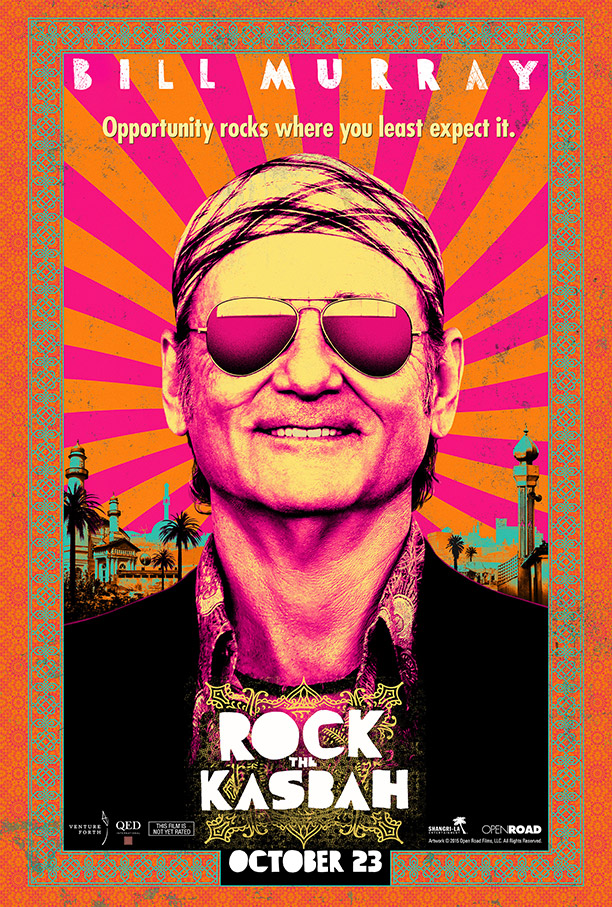 With that cast and that creative team, I'd love to be more excited about this movie. Based on the trailer though, it seems like a weird tonal film, with political angles, entertainment angles, humor, drama and everything rolled into one. Those movies are usually the best kind of movies or the most disappointing, simply because so many things work. Levinson has obviously made this balancing act work before, in films like Wag the Dog or Good Morning, Vietnam. Maybe it works out again. He's also swung and missed in the past. We'll find out more on October 23.
Here's the official description of Rock the Kasbah.
"Rock The Kasbah" is the story of Richie Lanz, a rock manager with a golden ear and a taste for talent, who has seen better times. When he takes his last remaining client on a USO tour of Afghanistan, she gets cold feet and leaves him penniless and without his passport in Kabul. While trying to find his way home, Richie befriends a band of misfits and discovers a young girl with an extraordinary voice.
Against all odds, Richie will take his last shot at creating an unlikely superstar.