Here's Who Chiwetel Ejiofor Is Playing In 'Doctor Strange'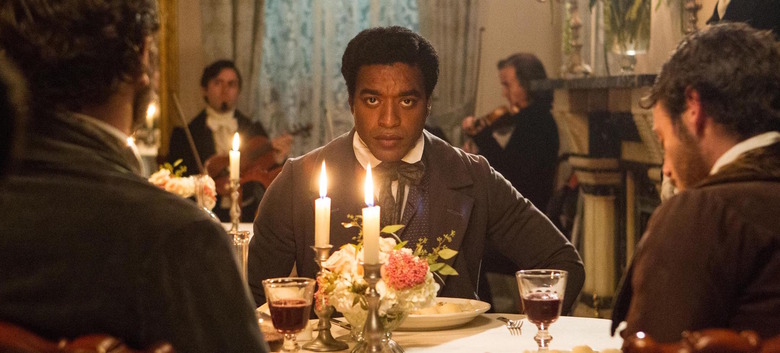 Back in January we got word that Chiwetel Ejiofor was being courted to join his 12 Years a Slave co-star Benedict Cumberbatch in Marvel's Doctor Strange. As great as that news was, however, one huge question remained: Who would Ejiofor be playing? Now we have the answer. Learn all about the Doctor Strange Chiwetel Ejiofor character after the jump. 
According to Deadline, Ejiofor will portray Baron Mordo in the upcoming Marvel movie. (Assuming he closes his deal, that is — it doesn't sound like he's 100% confirmed yet.) That seemingly contradicts TheWrap's initial report that Ejiofor would not be playing the villain, believed at the time to be Baron Mordo. However, it looks like there's a sensible explanation.
Deadline's sources indicate that this version of Mordo isn't necessarily a villain, or not a complete villain anyway. Instead, he'll be a composite of multiple characters from the Doctor Strange comics.
The comic book version of Baron Mordo debuted in 1963, making him one of the earliest Doctor Strange villains. In the books, he's a Transylvanian nobleman who's been studying under the Ancient One when Stephen Strange shows up for training. Mordo and Strange become enemies when Strange foils Mordo's plot to kill their teacher.
The Doctor Strange movie has been playing fast and loose with the classic Marvel Comics mythology. Last month Tilda Swinton was cast as the Ancient One, who in the comics is a male Tibetian monk. Between Swinton, Ejiofor, and Cumberbatch, the cast list for Doctor Strange seems more appropriate for an Oscar bait-y drama than a comic book blockbuster, but we're not complaining.
Plot details for Doctor Strange are being kept under wraps for now. In general terms, though, it revolves around Stephen Strange (Cumberbatch), a talented but cocky surgeon who injures his hands. In a desperate attempt to heal himself, he stumbles into the discovery of magic.
Scott Derrickson is directing Doctor Strange from a script by Jon Spaihts. Doctor Strange is scheduled to open November 4, 2016.