Here Are The First 'Star Wars: The Force Awakens' Toys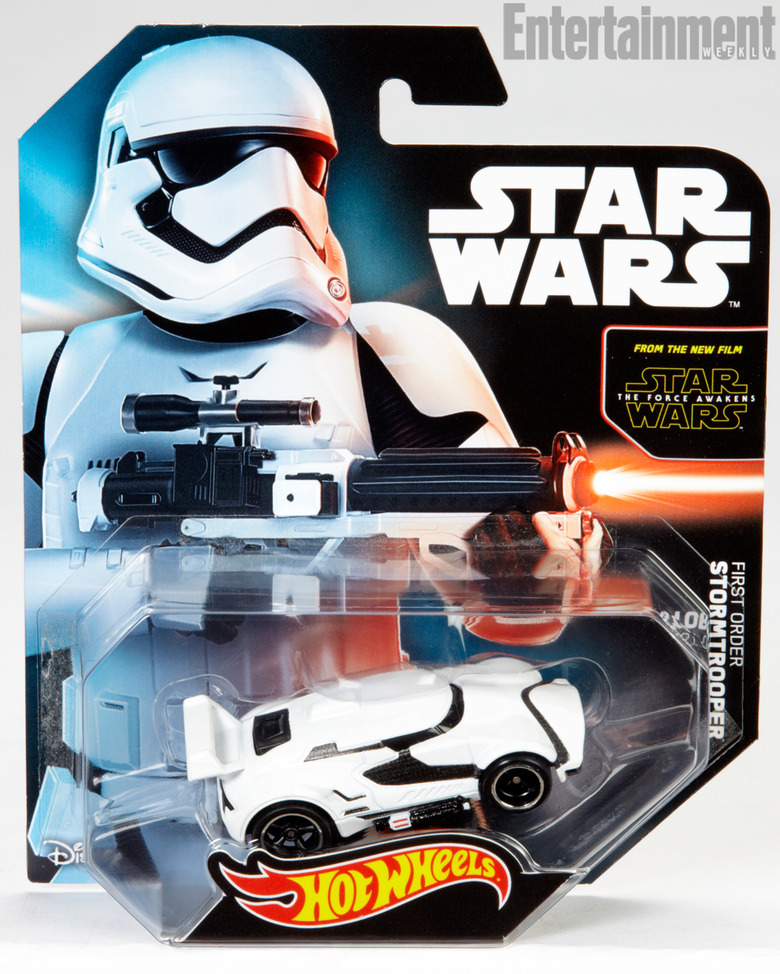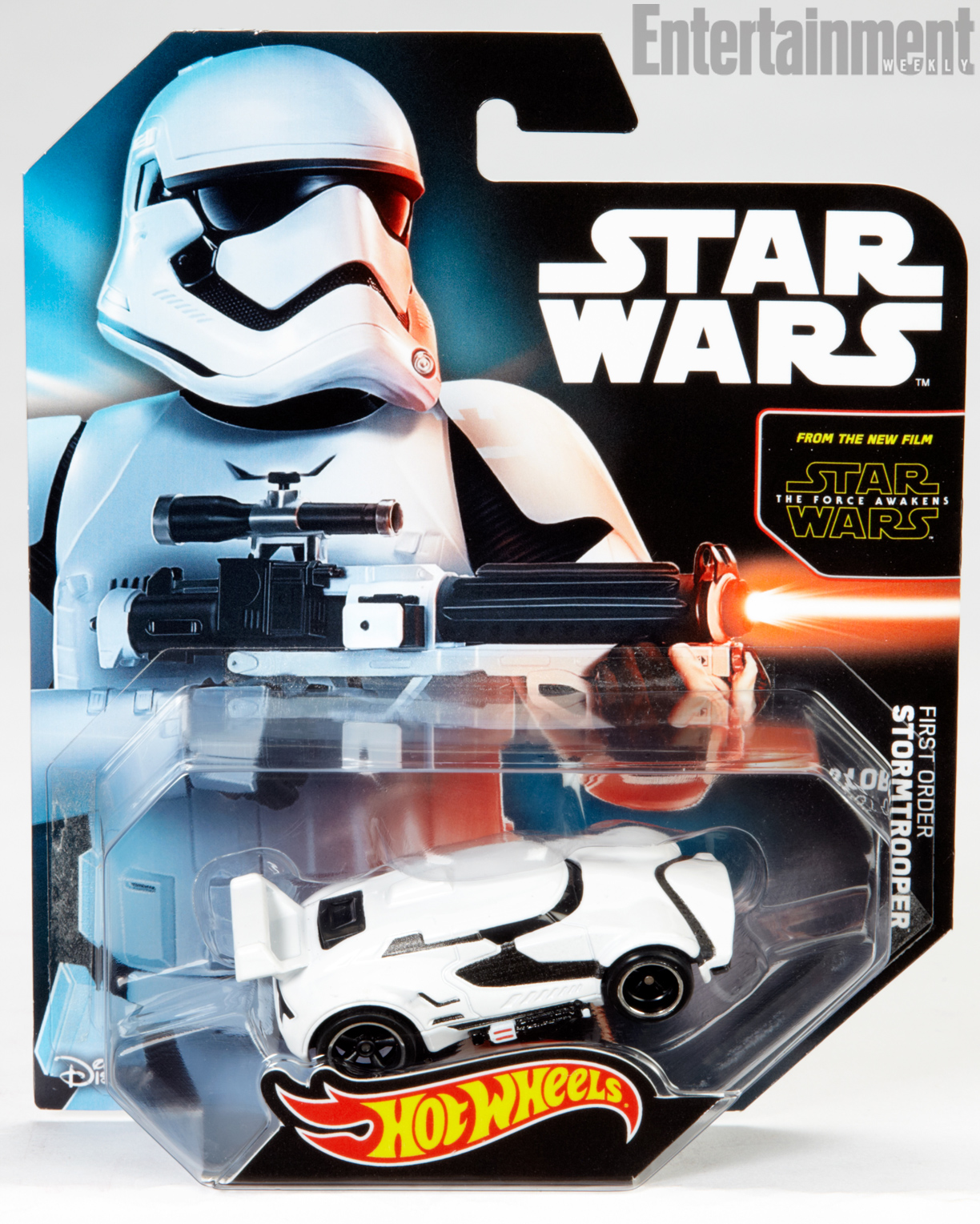 Star Wars: The Force Awakens toys won't be on sale until September 4, but they'll first be revealed at San Diego Comic-Con. That's where fans will first get a look at toys of characters such as Rey, Finn, Poe and Kylo Ren. To give us a little tease, though, Lucasfilm has revealed a first look at the First Order Stormtrooper in three different forms. There's his Lego form, the Hasbro Black Series and then a Hot Wheels car version. See the first Star Wars The Force Awakens toys below.
Thanks to Entertainment Weekly for the images
The Lego and Hot Wheels won't be available to purchase at the event, but the Black Series Stormtrooper, with that exclusive packaging, will be available as an exclusive via Hasbro.
By our calculations, that makes the First Order Stormtrooper the first toy available for purchase from Star Wars: The Force Awakens. If we look at more recent Star Wars history, that brings to mind the Battle Droid on STAP, the first widely available toy from Star Wars Episode I: The Phantom Menace. In that case, it wasn't an important character, but it set the tone. This seems to do that as well as it's an equivalent, symbolic soldier of a new era of Star Wars.
As mentioned Wednesday, Comic Con is going to be something of a major event in the reveal of Star Wars: The Force Awakens. The highlight will be a Hall H panel with J.J. Abrams, Kathleen Kennedy, Lawrence Kasdan and special guests. You can believe they might have some kind of new trailer, and maybe even a Q&A session with the fans, which would be the first time they've done that.
Do you think anything at San Diego Comic-Con will be more important or bigger than the Star Wars: The Force Awakens stuff? Will Batman v Superman beat it?