Chris Hemsworth Joins 'Ghostbusters' As The Receptionist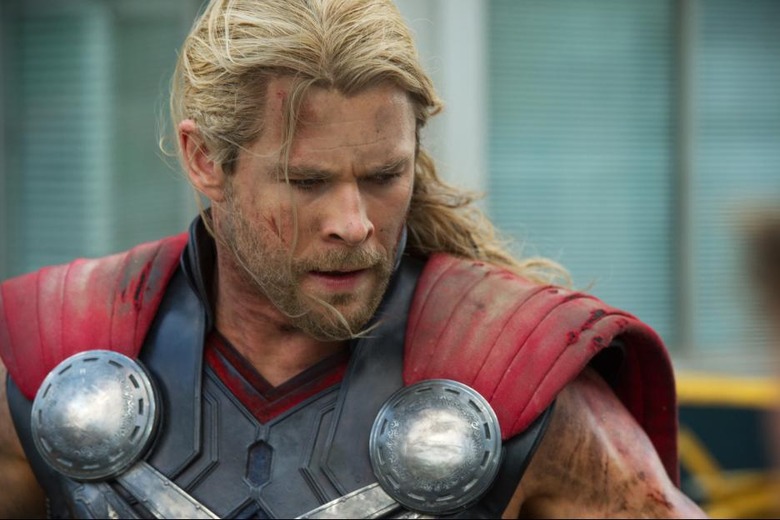 If you've ever wanted to hear Chris Hemsworth scream "We got one!" you may get your chance. Paul Feig, the director of the new Ghostbusters film, just revealed that he's cast Thor himself as the receptionist for the team of female ghost hunters. Read more about the Chris Hemsworth Ghostbusters casting below.
Here's Feig's Tweet.
Our receptionist. #whoyougonnacall pic.twitter.com/wGTzs8KdUs

— Paul Feig (@paulfeig) June 10, 2015
As you probably know, in the original Ghostbusters, Annie Potts played Janine, the receptionist for the team. She was the perfect, shrill but funny foil for the guys.
Now, in Feig's new version, much like he did with the main versions, he's flipped that. It'll be Hemsworth doing the dirty work for Melissa McCarthy, Kristen Wiig, Kate McKinnon and Leslie Jones.
Though he's mainly known as an action star, Hemsworth apparently loves a good comedic supporting role too. He'll soon be seen in Vacation, plus he was HILARIOUS in Blackhat.
With shooting set to start soon on the new Ghostbusters, expect to hear more and more of the secondary casting over the next few weeks. It's going to be tough to top this one though.
Paul Feig's Ghostbusters opens July 22, 2016. His latest film, Spy, is in theaters now.