VOTD: 'The Lost World: Jurassic Park' Honest Trailer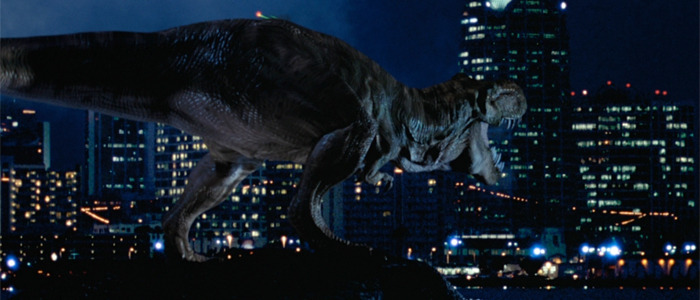 Everyone is anticipating the release of Jurassic World this week, and we're hoping to at least be entertained. There's no chance the movie will be as good as Jurassic Park, but hopefully it's not terrible. If the buzz from the world premiere wasn't enough of an impression of the sequel, we've got reviews from our own Peter Sciretta and Germain Lussier to offer insight into the quality of the movie, so check those out.
But in the meantime, let's take another look into the past at one of the less than satisfying sequels. Earlier this week we highlighted Everything Wrong with The Lost World: Jurassic Park, but now we have the Honest Trailer for Steven Spielberg's misfire. Check out The Lost World trailer after the jump!
As you can see, this one takes some pretty good digs as the dinosaur adventure sequel, but it's not as petty, meandering or long as the Everything Wrong video. Still, it's easy to see this sequel just doesn't match the quality or power of the original film. More dinosaurs do not a quality story make. But they certainly helped sell more toys.
At the very least, at least Jeff Goldblum as Ian Malcolm helped make the proceedings a little easier to swallow with his dry wit and cynical nature. That's exactly what was missing from Jurassic Park III and it sounds like that's also a problem for Jurassic World as well.
Anyway, if you need to get excited to see Jurassic World, despite some of the less than pleasant buzz that started circulating today, make sure you watch the recently released international trailer for the sequel. It has the ominous, suspense of the first film, and still showcases plenty of the dinosaur action coming from the genetically modified Indominus Rex.
Stay tuned for more Jurassic World related goodies coming later this week.