Joe Carnahan Circling 'Bad Boys 3'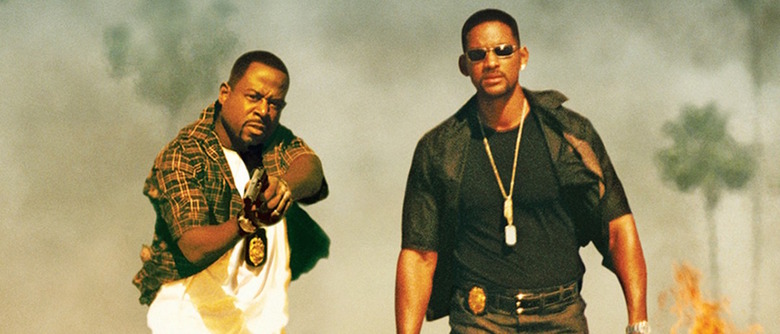 After many years of on-again, off-again development, Bad Boys 3 is about to take a big step forward. Writer-director Joe Carnahan (The Grey) is circling the action sequel, while Will Smith and Martin Lawrence are being courted to return. Learn all about the Bad Boys 3 Joe Carnahan news after the jump. 
Deadline reports Carnahan is in early talks to rewrite the script by David Guggenheim (Safe House), and possibly direct. Sony is looking to get Bad Boys 3 together quickly so that Smith can consider it for his next movie after Warner Bros.' Suicide Squad. Neither Smith nor Lawrence are confirmed at this point.
The original Bad Boys, released in 1995, was Michael Bay's feature filmmaking debut. He returned to direct the sequel, which opened in 2003. Together, the two films grossed over $400 million at the box office. As of now, Bay does not seem to be involved with the upcoming movie.
Bad Boys 3 has been in the works for several years already. Last spring, producer Jerry Bruckheimer blamed bad timing for the delay. However, Martin Lawrence indicated last fall that things were picking up when he went on Conan to announce plans for Bad Boys 3.
While some fans will no doubt be disappointed by anyone but Michael Bay as director, Carnahan seems like a solid choice to take over the Bad Boys franchise. He has experience with big-budget action, thanks to The A-Team, and his resume is full of other macho thrillers like The Grey, Smoking Aces, and Narc. His last feature was Stretch, a dark comedy-thriller that went straight to VOD.
Outside of movies, Carnahan most recently worked on episodes of The Blacklist and State of Affairs. He signed on earlier this year to rewrite and direct DreamWorks' Motorcade, but Bad Boys 3 would likely move first if he closes a deal.
[Source: TheWrap]