Terry Gilliam Says 'Don Quixote' Is Part Of Amazon Deal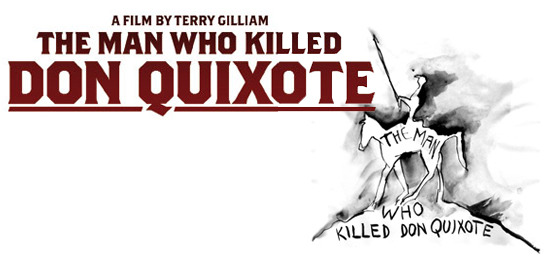 Not long ago details leaked out indicating that Terry Gilliam was among the filmmakers who had signed a deal with Amazon to create movies and/or TV for the online retail giant's increasingly ambitious streaming service. (Which now includes theatrical distribution, at least in some cases.) I thought it might all be a fever dream, or one of those Gilliam-esque flights of fancy that is grounded all too soon.
But the deal is real! Terry Gilliam has that sweet, sweet Amazon money, and he's going to use some of it to finally — finally! — put The Man Who Killed Don Quixote out into the world.
The Playlist spoke to Gilliam as Criterion's release of The Fisher King moves toward release (on June 23) and the director confirmed that Quixote is among the Amazon projects. In this case, it seems like Amazon will be putting up some of the money, with other financing set thanks to Gilliam's previous efforts.
Without specifying any new casting info — the current plan as we know it is for Jack O'Connell and John Hurt to take the lead roles — he did have some things to say about Amazon.
Amazon and the like are interesting because they are all still in their formative stages. They're not a bureaucracy that has been around for years like the studio system, and so they're full of people that are open to new and fresh ideas. So it's a good time to be working with people like that.
The general plan Gilliam outlines is for a window of "a month or two" with streaming set up to immediately follow.
The director also hinted at further projects, saying,
I've got a couple other things I'm playing with. A couple of old scripts that have been wallowing within the studio system; we've got them out, so we're going to stretch them out. So what was going to become a two and a half hour movie will now become a six-eight part TV series.
One of those, he suggests, is The Defective Detective, written by Richard LaGravenese (The Fisher King), which Gilliam has talked about wanting to expand from film to mini-series format in the past. So the Amazon plan is right up his alley.