Ben Wheatley's 'Free Fire' Adds 'Transformers' Star Jack Reynor And Two More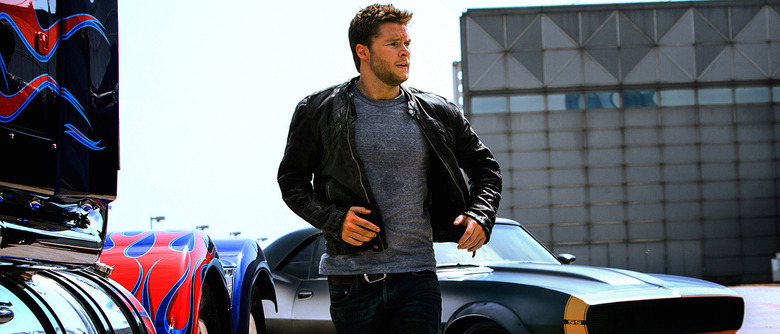 Ben Wheatley continues to pile on the bodies for Free Fire. Jack Reynor (Transformers: Age of Extinction), Sam Riley (Maleficent), and Noah Taylor (Submarine) are the latest to board the cast, joining Brie Larson, Cillian Murphy, Armie Hammer, and more. Get details on the latest Free Fire cast additions after the jump. 
Set in 1978 Boston, Free Fire centers around a woman (Larson) who's arranged for two Irishmen (Murphy and Michael Smiley) to buy guns from a gang (led by Hammer and Sharlto Copley). They all convene in a deserted warehouse to make the sale, but when shots are fired during the handoff, all hell breaks loose.
Also starring are Enzo Cilenti (Guardians of the Galaxy) and Babou Ceesay (Eye in the Sky). Details on the other roles have not been given.
Reynor is an up-and-coming Irish actor who had the unfortunate task of outlining Texas' statutory rape laws in Transformers: Age of Extinction. He's got a more enticing role coming up in Justin Kurzel's Macbeth. Free Fire sounds like an exciting next step for him.
Taylor is coming off of Season 1 of PlayStation's Powers. He's known for his roles in the TV series Peaky Blinders and Game of Thrones, as well as the films Edge of Tomorrow, Submarine, Charlie and the Chocolate Factory, and Tomb Raider.
And Riley was last seen as Angelina Jolie's right-hand man/crow in Maleficent. Coming up next for him is Pride and Prejudice and Zombies, in which he gets to play Mr. Darcy. His other credits include On the Road, Byzantium, and Suite Française.
With films like Down Terrace, Kill List, Sightseers, and A Field in England, Wheatley has established himself as one of the U.K.'s most intriguing filmmakers. Free Fire reunites him with screenwriter Amy Jump, who's worked with Wheatley on nearly all of his features including the upcoming High-Rise. Martin Scorsese serves as executive producer.
Shooting on Free Fire began earlier this week. No release date has been set.
[Source: Deadline]