This Week In Trailers: Station To Station, Do I Sound Gay?, Second Coming, Hinterland, Every Other Summer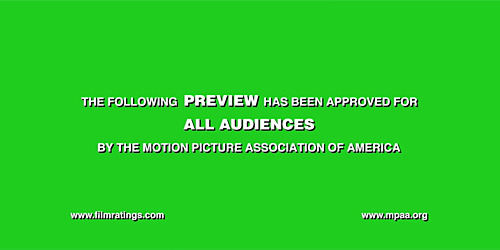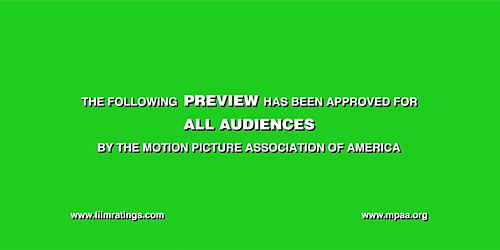 Trailers are an under-appreciated art form insofar that many times they're seen as vehicles for showing footage, explaining films away, or showing their hand about what moviegoers can expect. Foreign, domestic, independent, big budget: What better way to hone your skills as a thoughtful moviegoer than by deconstructing these little pieces of advertising? This week we take a strange trip on a train, work on our lisp, get up to speed on Idris Elba's Jamaican roots, get our patchouli on at a dad rock festival, and spend some quality time with a lady friend in the outskirts of England's seaside. Station to Station Trailer
This is what excites me about the medium.
We know that some films exist to push ancillary products: shirts, toys, cups, pens, feminine hygiene products, etc... But we're also keenly aware that some others exist simply to help make a singular vision become realized through the raw acting abilities of accomplished professionals of this art form. Then you have movies like this, extensions of modern artists like director Doug Aitken. The subject matter is secondary to what we see happening on the screen which is a visual explosion of sight and sound and optical transcendence. The masterstroke here is that not only does the trailer tell you exactly what you're going to get here, 62 one minute movies, we have Doug himself explaining what this concept is in its most abstract form. I'm so engaged with the moments that are shared because they are so fleeting. Like a fantastic short story collection, you'll find gems that will resonate with you forever while, even if you come across a clunker or two, your next adventure is literally seconds away.
Second Coming Trailer
Simple and arresting.
All you need to know about this movie is that it's about a middle-class Jamaican family living in London. What director Debbie Tucker Green's critically heralded film is able to do here, though, is create a portrait of something living and vibrant in a very short time. Idris Elba doesn't say or do much of anything here but it's more about the fleeting moments that are shared with us. The scenes linger instead of jumping from cut to cut which adds to the overall atmosphere, an emotional heaviness that weighs everything down. Again, it's brief, but it's wickedly effective.
Hinterland Trailer
I know, welcome to the party.
I realize this movie has already come and gone through the UK but director Harry Macqueen's debut but I think it deserves some more eyes on it. There's something magically delicious about how spartan and raw this narrative feels. There's not a hell of a lot going on but it's the way in which we spend our time bouncing from person to person in this couple-centric movie. We don't know how these two kids are connected to one another but while it does feel amorous there is a bleakness that hangs on every moment; it's actually closer to despair but it nonetheless pulls you in to its story without it ever feeling false or contrived.
Every Other Summer Trailer
Reason enough to look forward to the season.
There's something about music festivals that just doesn't appeal to a man of my progressive age. I become savagely opposed to spending hours upon hours packed into a general admission pool of humanity, smelling of the hours of sweat built up from dudes and dames enduring the elements in order to catch a short set of a band they may or may not be interested in. This trailer, brought to us by directors Brendan Canty and Christoph Green seems to show an un-festival that is more to my liking and, more importantly, appeals to a more mature sensibility by focusing on the actual music rather than putting together a list of bands that looks more like a Star Wars sized scroll that no human could ever hope to consume just for the sake of being able to say you have 100+ bands playing in less than 24 hours. You get this movie's, and festival's, vibe simply by listening to Wilco's Jeff Tweedy talk about what festival life has come to now for some bands and you get it. It's easily understood, their value proposition is clearly communicated, and the things we see make it feel like one of the most homey, welcoming places you'd ever want to spend your festival dollar.
Do I Sound Gay? Trailer
There's a certain kismet that the last time I talked about this movie it was November of last year and I opened the discussion by talking about Kids in the Hall's Scott Thompson's alter ego Buddy Cole, resplendent in all his lisping affectations, only to have seen the KITH play live last week in Las Vegas where Buddy made an appearance with this new trailer making a debut. I can't fight fate as this latest effort only makes me want to see the film that much more. Director David Thorpe's quest and examination into a linguistic anomaly is not only fascinating but there's heaps of subtext going on here about the social and normative practices for gay men with regard to their speech patterns. What I genuinely enjoy about this trailer's iteration is how much more narrative background we get. It's not just an examination into the audiological differences between gay men but how some straight men "sound" gay while other gay men don't have a lisping affect. With the kudos it has received flowing free on the screen and the nice pacing of everything else, this is a great example of how you can elevate a good trailer into a great one.
Nota bene: If you have any suggestions of trailers to possibly be included in this column, even have a trailer of your own to pitch, please let me know by sending me a note at Christopher_Stipp@yahoo.com or look me up via Twitter at @Stipp
In case you missed them, here are the other trailers we covered at /Film this week: