'Masters Of Sex' Season 3 Trailer And Poster: "We Are The Sexual Revolution"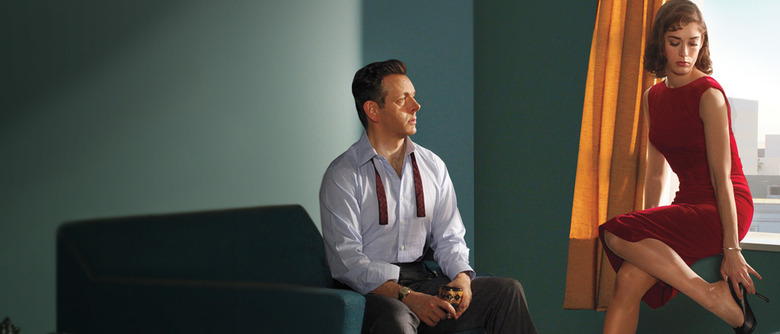 What's to watch now that Mad Men is gone for good and Game of Thrones and Orphan Black are nearly done for the season? Showtime is happy to remind you that Masters of Sex is still to come this year. Season 3 picks up with Bill Masters (Michael Sheen) and Virginia Johnson (Lizzy Caplan) in 1966, right at the heart of the sexual revolution.
The new Masters of Sex Season 3 trailer teases some intriguing developments to come. Bill and Virginia prepare to take their show on the road, while Libby (Caitlin FitzGerald) makes a bold move. Plus, we get our first peek at Josh Charles, late of The Good Wife, in a key recurring role. Check out the Masters of Sex Season 3 trailer and poster after the jump.
Watch the Masters of Sex Season 3 trailer below from Showtime:
Here's another spot that puts the focus on Libby:
And here's the poster: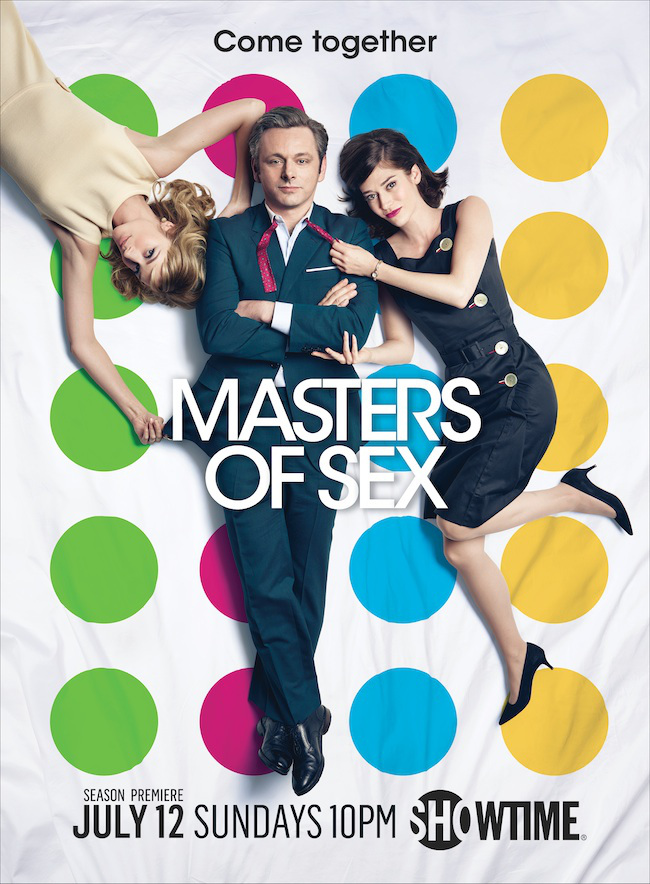 Because Masters of Sex centers mainly around Bill and Virginia's research, Libby sometimes gets sidelined. But it looks like that's going to change this season, as Libby takes matters into her own hands. The above poster marks the first time Libby's made it into the season's key art alongside Bill and Virginia.
As for Charles, he's playing Daniel Logan, a businessman who turns to Masters and Johnson for help marketing a sexy new scent. Logan is a real-life figure who (possible spoiler alert) got romantically involved with Virginia in real life, though it's unclear if the show will go down that same path.
Other guest stars to look forward to this season include Tate Donovan as a scientist, Maggie Grace as a gynecologist, Frances Fisher and Michael O'Keefe as Virginia's parents, and Isabelle Fuhrman as Virginia's now-teenage daughter Tessa. Beau Bridges and Allison Janney will additionally return.
Masters of Sex Season 3 premieres Sunday, July 12 at 10/9c on Showtime.