Dwayne Johnson Wants John Carpenter To Work On 'Big Trouble In Little China' Remake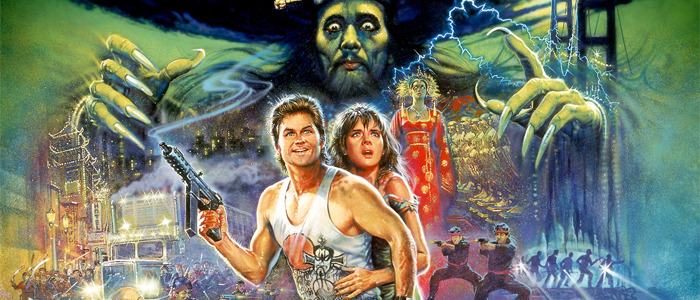 News of a beloved film being remade is rarely good news. The closest you can get, however, is something along the lines of Dwayne Johnson starring in a remake of John Carpenter's Big Trouble in Little China. I'm 100% behind the "Why remake a perfect movie?" argument but if it's going to happen anyway, Johnson as the star is a major plus.
Johnson's attitude toward the movie is an even bigger plus. In a new interview, the San Andreas star said he hopes they can be respectful to the original and even wants John Carpenter himself to come on board. Read the quotes below.
Johnson was at the Guys Choice Awards where he talked to Entertainment Weekly.
I loved reading the reactions from the fans, that they were so polarized – I'm the same way. My response is: know that I come to the project with nothing but love and respect for the original, which is why we want to bring on John Carpenter.
He explains.
I loved the original when I was younger and I loved the main character – all the characters. It felt like if we surrounded ourselves with the right group of people, the right writers who loved the movie too and wanted to honor it, bring on John Carpenter in some capacity ... If we did that, then we have a shot at hopefully making something good.
Johnson didn't have an answer for how, exactly, Carpenter would play a part but did say if in the writing of the film it didn't work, they'd all walk away.
Ashley Miller and Zack Stentz (X-Men: First Class) are writing the remake which, just last week, Carpenter himself said he had nothing to do with or no problem with. Maybe this is just Johnson's first time floating out this idea. Or he's waiting to see a script, which doesn't exist yet.
How would you like to see John Carpenter involved in the Big Trouble in Little China remake?